Target Previews A Week Of Black Friday 2022 Deals With TVs, Appliances, And Accessories
We may receive a commission on purchases made from links.
Target is not the first establishment that comes to mind when tech enthusiasts think of places to shop for gadgets, especially on Black Friday eve. However, with its 2022 Black Friday Week Sale, the American big-box retailer is seemingly wanting to change this long-held perception. The company recently shared details about its Black Friday weeklong sale, set to commence on Monday, November 20 — lasting until November 26.
Interestingly, Target's Black Friday Week Sale extends beyond November 26, thanks to an additional two-day event focused around Cyber Monday. This event is scheduled for two days — November 27-28 — during which Target customers have the opportunity to grab some steals on several consumer electronics goods and appliances — with select items going for 50% off their regular price.
We have handpicked a number of deals that will be available for consumers via Target.com and the retailer's dedicated app. Consumers have multiple options to get their purchases shipped to their addresses — from driving up to the nearest Target store, to same-day delivery using Shipt. These options are also available for consumers without a Target membership. In addition, Target also confirmed that it offers free shipping on orders of $35 or more. Another way to get free shipping is to use Target's RedCard.
Purchases made during Target's Black Friday sales come backed by the company's price match policy — which states that the company will match the prices of the purchased products if their prices are reduced on Target between October 6 and December 24. In addition to the deals listed below, Target will also have a "Deal of the Day" section with refreshed deals available through December 24.
Target's Black Friday Tech Deals for 2022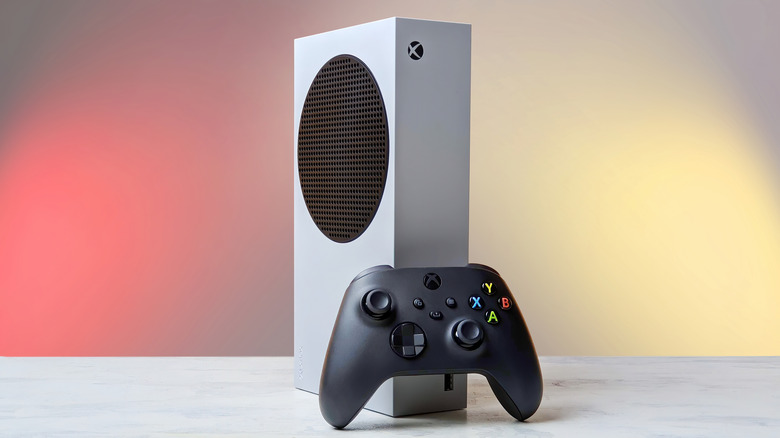 Mr.Mikla/Shutterstock
Starting November 20, consumers can get $50 off the Xbox Series S over its regular price of $299.99. Further sweetening the deal, they also get an additional gift card worth $50. Target is also selling the Xbox Series X and Series S Wireless Controller for $39.99, which is $20 off its regular price tag of $59.99.
Those looking to buy a TV this holiday season might want to get a massive $300 off on the Element 65-inch Smart TV, which is going for $329.99 compared to its regular $629.99 price. Consumers can also save $180 on the purchase of the Samsung 55" Smart 4K UHD TV and get it for $449.99 — instead of $629.99. In addition, the smaller 50-inch version gets $170 off its regular price tag — dropping its price to $399.99.
Target is also offering a $100 discount on the Beats Solo 3 Wireless Headphones — meaning consumers can get them for just $99.99. There is another deal on Beats headphones that will be unlocked after November 25, which will give consumers the opportunity to get $60 off on the Beats Studio Buds. Staying with wearables, Target is also offering a $50 discount on the Apple Watch Series 8, dropping its price to $349. Finally, for people looking to get themselves an action camera, the GoPro HERO8 Black gets a discount of $70 during the sale period, reducing its price to $229.99.
There are a couple of good deals on vacuum cleaners as well, with the most notable being the $150 discount on the Dyson V8 Origin Vacuum, and $105 off on the iRobot Roomba 675 Vacuum. In addition to these deals, Target is also selling a bunch of Nintendo Switch Games at $29.99.
More Black Friday 2022 Deals on Target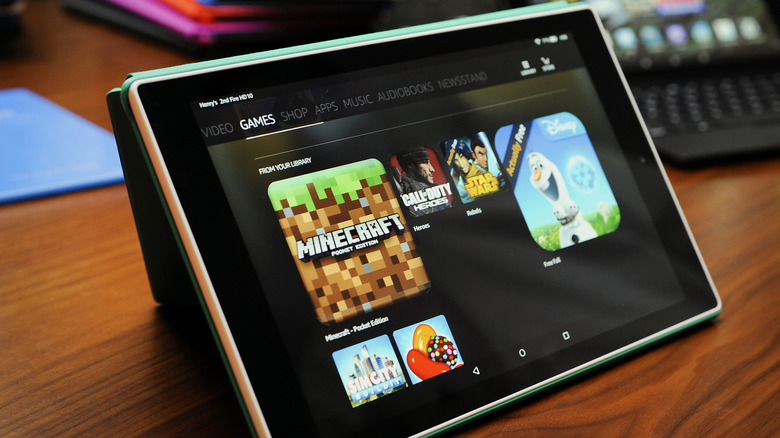 Bloomberg/Getty Images
In addition to the deals listed above, we have also handpicked several other interesting Black Friday 2022 deals we found on Target. We begin with the Amazon Fire TV Stick, which will be sold for $24.99 instead of $49.99 during the sale period. Target is also offering the Roku Streaming Stick 4K 2021 for $24.99 instead of $49.99. Those looking for a decent outdoor camera can get the Amazon Blink Outdoor 2 Wi-Fi camera for $99.99 instead of its typical $179.99 price. 
Then there are two models of Amazon Fire tablets that are going for discounted prices. These include the 10.1-inch Amazon Fire HD 10 Tablet, which is going for $74.99 instead of $149.99, and the smaller 8-inch variant — the Amazon Fire HD 8 Tablet — which can be purchased for $44.99 instead of $89.99. 
If you purchased a TV during the sale and wanted to boost its sound quality a bit, it might be a good idea to take a look at the LG 2.1 Channel Soundbar, which is being sold for $129.99 instead of $199.99. Bose is also selling its Bluetooth Soundbar for $199.99 instead of $279.99. Target is also selling a wireless color printer from HP —  the HP DeskJet 2734e — for $49.99 instead of $84.99.