Tesla Recalls 30k Model X Cars Due To Issue With Airbags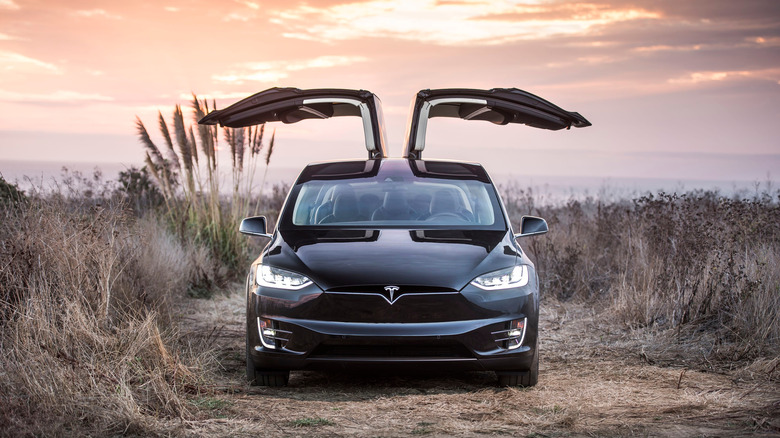 canadianPhotographer56/Shutterstock
While it is pretty common for automakers to issue product recalls to fix issues on vehicles shipped with faulty equipment or software bugs, Tesla has been particularly affected by a string of product recalls of late. A quick glance at data from the National Highway Traffic Safety Administration (NHTSA) indicates that Tesla has issued as many as 10 product recalls for the Tesla Model X in 2022 alone. The last time we reported about a Tesla product recall was in May 2022, when the company recalled more than 130,000 vehicles to fix an overheating issue with the infotainment system.
The Tesla models affected by this bug included the Tesla Model 3 from 2022, the Tesla Model S and Model X from 2021 and 2022, and the Tesla Model Y from 2022. Given that most of Tesla's core features — including navigation and air-conditioning — are accessed using the infotainment system, the bug significantly affected these cars' usability. The company also received several warranty claims as a direct result of this issue. Tesla had to issue a software patch to all affected cars to fix the problem.
More than six months later, Tesla is issuing another product recall — this time for the company's Model X. According to Reuters, the company is on track to recall about 30,000 Tesla Model X vehicles to fix a potential issue with the front passenger airbag. 
The airbag bug affecting the Tesla Model X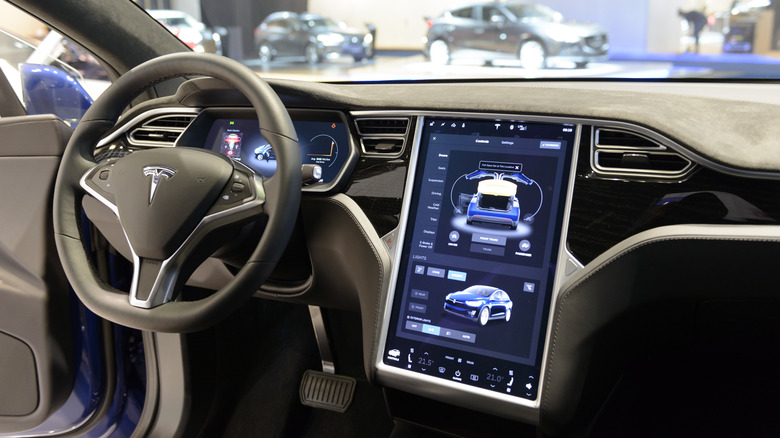 Sjoerd Van Der Wal/Getty Images
Tesla has identified nearly 30,000 units of the Tesla Model X that may have been shipped with a faulty airbag that won't deploy as intended during a crash. The issue reportedly affects the airbag's restraint control module (RCM) and could cause the airbag to deploy in circumstances it ideally shouldn't. Because of this issue, the affected cars do not conform to the Federal Motor Vehicle Safety Standard number 208 requirements, which deal with the protection of a vehicle's occupants in a crash (per NHTSA).
Thankfully, the NHTSA adds that the issue can be fixed via a simple Over-The-Air (OTA) update. In fact, Tesla has already released an update that is being rolled out to Model X users. In addition to an OTA update alert, Tesla will also mail all car owners affected by this issue, intimating them about the issue. In a submission to the NHTSA, Tesla also adds that it is unaware of any crashes, injuries, or deaths related to this recall.
Note that this latest Tesla product recall is the second such recall from Tesla. Earlier this month, the company confirmed that it is recalling 40,000 Tesla Model S and Model X vehicles that had a potential issue with power steering assist when driven over bad, pothole-riddled roads.