The Hidden Notes Feature On MacOS Ventura That Makes The App Much More Secure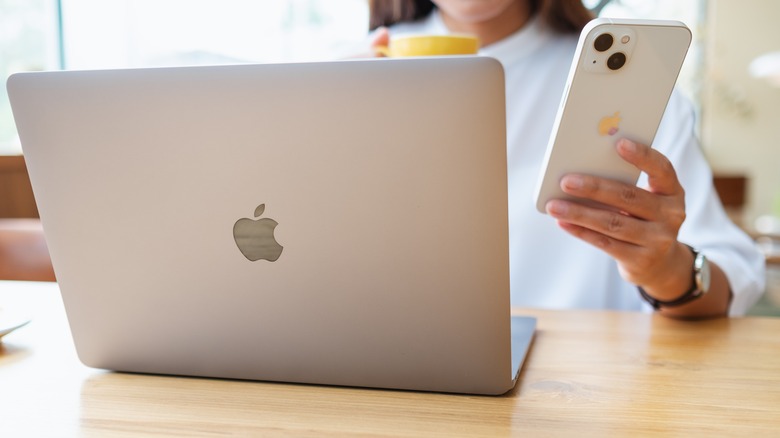 Farknot Architect/Shutterstock
The recently released macOS Ventura includes an incredibly wide array of new features as well as significant updates to old ones. Two new important capabilities have been added that'll streamline the use of Mac computers for video chat sessions. The Continuity Camera function will enable you to utilize your iPhone as a wired or wireless webcam and instantly switch between the two devices when they are within the same vicinity. Meanwhile, FaceTime has a new setting that automatically applies live captions to video calls, ensuring that no one in the conversation is left behind.
A lot of the new features included in the release also enhance the security of notable MacOS apps. For instance, Apple's built-in web browser Safari now has enhanced password recommendations that'll automatically accommodate the requirements of whatever website you're on. As for Photos, the Hidden and Recently Deleted albums are now locked by default for better privacy and can only be unlocked via Touch ID or your login password. Similarly, Notes is also getting a pretty important security revamp that will safeguard notes you want to keep private.
You can now lock notes within the MacOS Notes app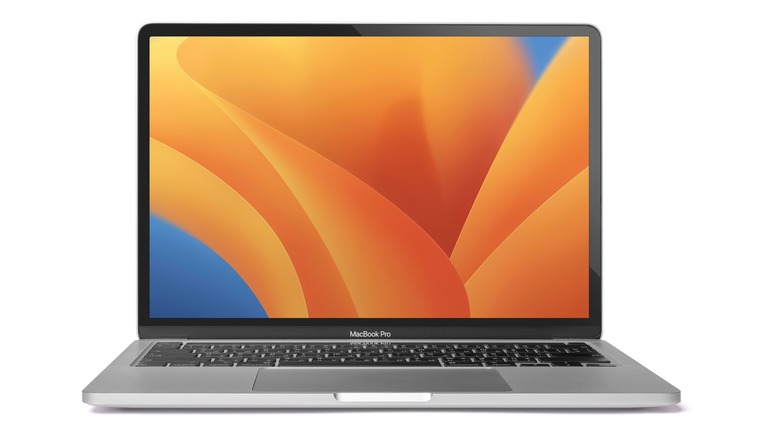 19 STUDIO/Shutterstock
Whether you like to store notes locally on your Mac computer or use an upgraded version of iCloud notes, you have the ability to use a password to keep anything containing sensitive information inaccessible to prying eyes. Previously, using this feature required you to come up with a separate password specific to the Notes app. If your device has Touch ID, or if you have an Apple Watch, you can also utilize those options to gain access to locked notes. Those who upgrade to macOS Ventura, however, will also have the choice to apply their current Mac login password to protect their notes. This tiny addition reduces both the need to remember yet another password as well as the potential of losing access to protected notes.
If you update your Mac to run on macOS Ventura, you can also start organizing your notes through the Smart Folder feature, which now has new filters. Notes are also conveniently arranged in chronological order for easier review and can be shared with anyone through a join link.
How to use the Notes app's password-protect feature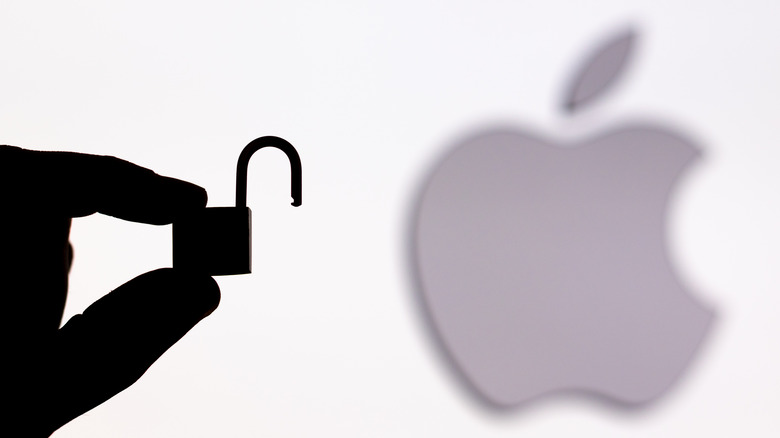 false/Shutterstock
It's easy to set a password that you can start using to access all of your locked notes (via Apple).
Fire up the Notes app.
Click "Notes," go to "Settings,' then pick "Set Password." Those who have multiple accounts will need to click the "Locked notes" menu that will appear onscreen and select the account to set a password. Alternatively, you also have the option to set a password the first time you try locking a note.
Pick either "Use Login Password" or "Create Password." Those who have notes stored in an iCloud account will need to have two-factor authentication enabled and switch on "iCloud Keychain" in "System Settings" in order to use their login password for locked notes. Additionally, all Apple devices used to access notes that are locked via the Mac login password will need to be upgraded to iOS 16, macOS Ventura, or newer.
Those who opted to create a separate password for locked notes are advised to create a hint after they verify it. If Touch ID is available, you can pick "Use Touch ID" as well to have the added option of using fingerprint recognition to unlock protected notes.