Sony Opens PlayStation VR2 Pre-Orders: What You Need To Know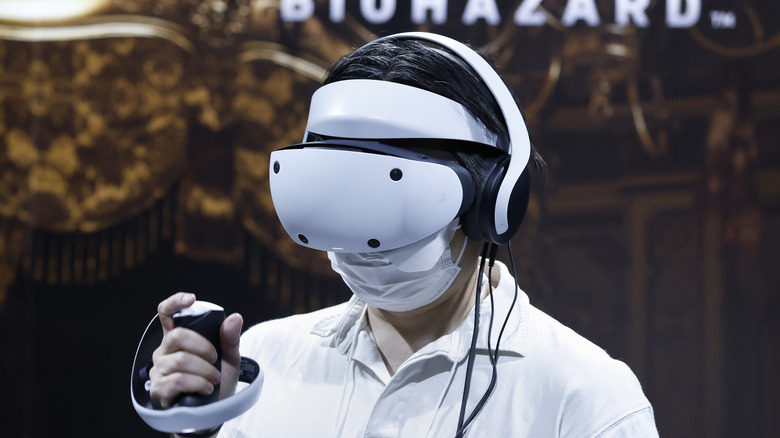 Bloomberg/Getty Images
The pre-order window is now live for the next generation of virtual reality tech from Sony — the PlayStation VR2 headset, which will retail at $549.99, according to a PlayStation blog from Nov. 2. That package will include the VR2 headset, two VR2 Sense controllers, and stereo headphones. The earliest the headsets will land on doorsteps is February 2022 of next year.
Pre-order registration can be accessed at www.direct.playstation.com. Registration puts shoppers in the running for an "exclusive invite" to pre-order the set, and they will be given specific date and time instructions for ordering — PlayStation states that registration "does not guarantee" an invite. Headset pre-orders are limited to one PlayStation Network ID.
At the same time as the VR2's launch, the brand will also put a VR2 Sense controller charging station on the shelves for $49.99, which will allow for wireless "click-in" charging instead of wiring the controllers to the PS5.
VR improvements will elevate the future of gaming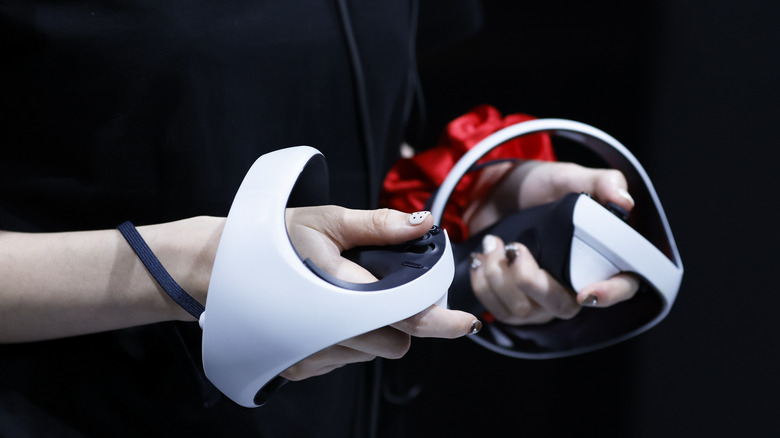 Bloomberg/Getty Images
The second generation of VR brings in 3D audio, better haptic feedback for the headset and controllers, and heightened eye tracking technology, which leaves VR enthusiasts eagerly awaiting this next chapter of immersive gaming. PlayStation reports that more than 20 games are in development for VR2 compatibility, including "Resident Evil Village," "No Man's Sky, Star Wars: Tales from the Galaxy's Edge," "The Walking Dead: Saints and Sinners – Chapter 2: Retribution," and "Horizon: Call of the Mountain" (a VR2 exclusive). A VR2 "Horizon: Call of the Mountain" software bundle is also available for $599.99.
On the more leisurely side of VR gaming, the release of the PS VR2 will bring "Cities: VR," a laid-back metropolitan building game where the user exacts as the engineer, mayor, and treasurer of the municipalities they build. 
Users will also see a horror game from The Dark Pictures Anthology. This one, a roller-coaster-themed action-shooter horror called "The Dark Pictures: Switchback," will reportedly take the VR2 user through a ghost ship, 17th-century witch trials, vampires, and a final chapter that involves escaping a serial killer hunting you down in the World's Fair Hotel. The improved haptic feedback is expected to really transform this game's experience, as it translates every jolt, jostle, turn, and twist of the rickety roller coaster cart.