PlayStation VR2 Lands On Shelves In February For $550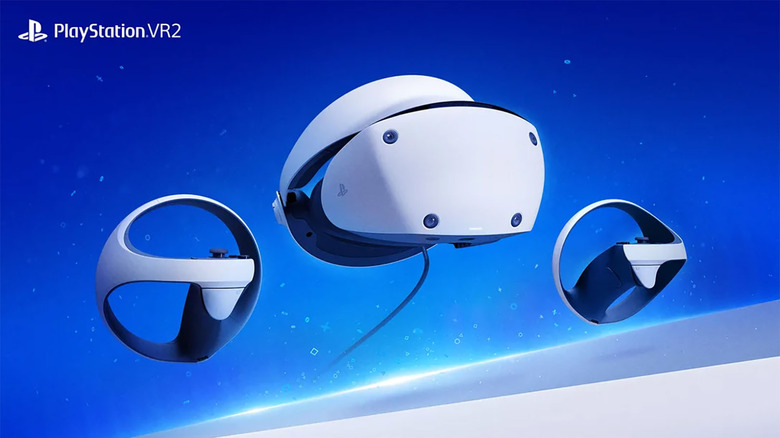 Playstation
Big news for Playstation owners and fans of all things virtual: Playstation VR2 finally has an official release date. Per Sony's press release, PS VR2 will hit shelves on February 22, 2023. Sony also expects to launch the PS VR2 Sense charging station, which will let users recharge the PS VR2 Sense controllers without connecting to a PS5, on the same date. Pre-orders open on November 15 of this year, with registration available now.
The latest iteration of PS VR is Sony's attempt to deliver a truly next-generation virtual gaming experience. Sony has specifically committed to cutting-edge eye tracking, 3D audio, and improved haptic feedback through both the headset and Sense controllers. Headset visuals are set at 2000x2040 per eye, a marked improvement over the 960x1080 per eye of the original PS VR headset.
Sony's recommended retail price for the PS VR 2 is $549. That price point delivers a headset, headphones, and one set of Sense controllers. As for software, the marquee release will be "Horizon: Call of the Mountain." The follow-up to beloved open-world future fantasies "Horizon: Zero Dawn" and "Horizon: Forbidden West" has its own PS VR2 bundle at $599. As for what else is playable on the new machine, read on.
New blood and old favorites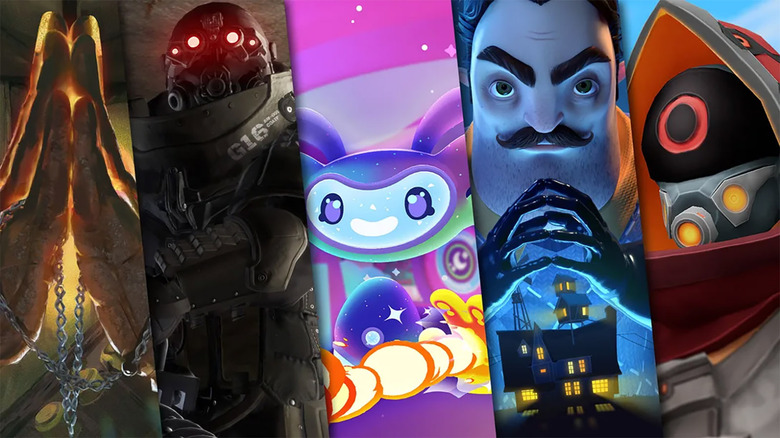 David Becker/Getty Images
PS VR2 has several intriguing releases lined up for next year (via Playstation Blog). Supermassive will bring its "Dark Pictures" horror anthology to next-generation VR with "Switchback," a roller-coaster shooter with Western elements alongside the scares. Quirky indie horror series "Hello Neighbor" will also be dropping a new title, "Search and Rescue," to scare the pants off VR players.
New VR-first titles in the "Jurassic World" and "Cities: Skylines" franchises are also upcoming. "Jurassic World Aftermath" has Jeff Goldblum back as Ian Malcolm alongside voice actress and "Critical Role" legend Laura Bailey. "Cities VR" promises completely revamped visuals, allowing players to see their cities from the streets up. PS VR2 will also have the latest release in the "Crossfire" franchise, a highly competitive squad FPS popular in Asia, plus upgraded versions of the action game "Pistol Whip" and the "Zenith: the Last City" MMO.
PS VR2 has original titles coming too. "Cosmonious High" is a space-themed puzzle comedy from the creators of Job Simulator and Vacation Simulator. "The Light Brigade" delivers a fantasy-horror roguelike FPS. "Tentacular" looks like physics-puzzle madness where a player becomes a giant squid (finally!) while "After the Fall" is a co-op shooter in post-apocalyptic Los Angeles.
"Light Brigade," "Cities VR," "Cosmonious High," "Hello Neighbor: Search and Rescue," and "Zenith: the Last City" will all be available for pre-order on November 15, and "Horizon: Call of the Mountain" will be available in its branded PS VR2 bundle on launch in February. The rest will release sometime in 2023.