Steve Jobs' Old Sandals Just Sold For A Ridiculous Amount Of Money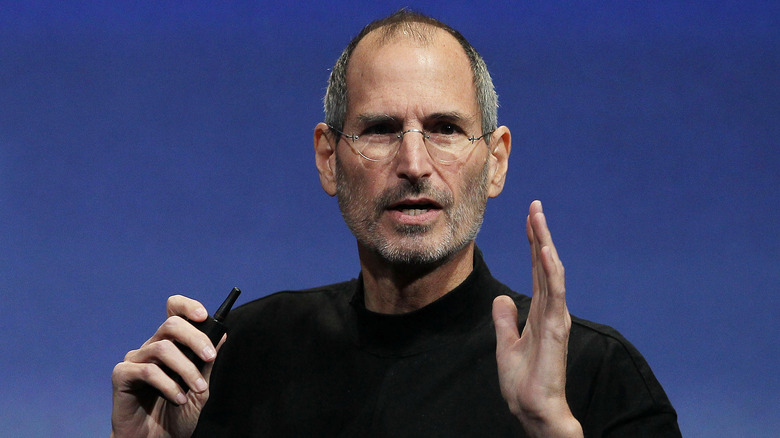 Justin Sullivan/Getty Images
The concept of spending astronomical amounts of money for mundane items that just so happened to come into contact with a famous person is not a new concept. Way back in the era of NSYNC, a very devoted fan paid over $1,000 for Justin Timberlake's leftover pieces of French toast (via Entertainment Weekly). In 2008, someone with a ton of disposable income and a ton of love for Scarlett Johansson purchased her used tissue that she auctioned off on eBay for $5,300 (per BBC News). 
Someone out there was willing — and able — to fork up a whole mortgage's worth on Steve Jobs' raggedy Birkenstock sandals, which went up to auction on Julien's Auctions last week. Complete with blackened cork and a 40-year-old indentation of Jobs' toes, the old 'birks went for $218,000 to an unnamed buyer at Times Square's Hard Rock Cafe, according to Julien's Auctions executive director Martin Nolan (via NPR). This is over double the final bid that Julien's Auctions was expecting — $80,000 at most — but is apparently a worthy price for the shoes Jobs wore during many landmark moments in Apple's history including, supposedly, the company's founding in 1976. 
Apple and Jobs memorabilia cropping up at more auctions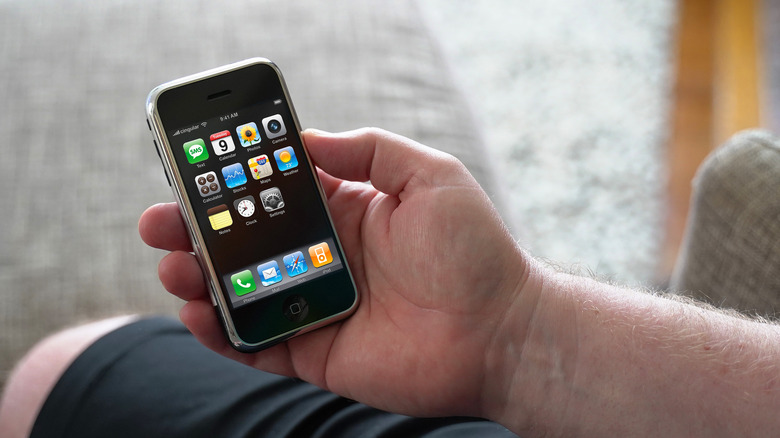 marleyPug/Shutterstock
Apparently, we've come so far in falling over one another for the latest and greatest iPhone that retro models are nostalgic enough to drop thousands of dollars on them — or tens of thousands, if you want to be competitive. Earlier this year, LCG Auctions sought a buyer for a mint condition 1st generation iPhone, and by the time the gavel came down, the price tag on the 15-year-old device reached nearly $40,000. In July, a circuit board prototype of Apple 1 — the Apple founder's earliest computer model — flew through a Boston auction house and sold for over $677,000. 
Jobs' old Birkenstocks sold for $2,000, just a fraction of this most recent payout, in 2016, Nolan told NPR. NFT images of the sandals were reportedly included in the sale. This is the most that the auction house has ever seen a pair of shoes go for, but on a bigger scale, Jobs' Birks are far from record holders: Michael Jordan's Nike Air Ships hit $1.47 million at auction, reports NPR, and Nikes work by Kanye West at the Grammys went for $1.8 million. We can't fathom having a few million to spare, but if we did, a celebrity's shoes wouldn't be high on our to-buy list. At least they'll make for interesting conversation pieces, though.