FTX Creditors Could Number Over 1 Million, According To Bankruptcy Filing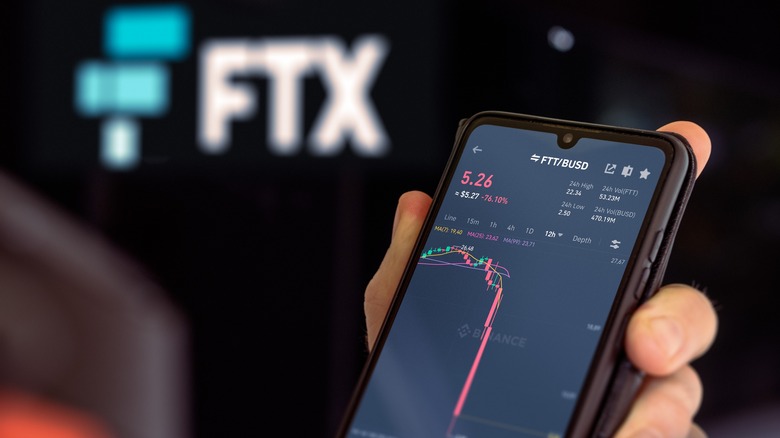 Maurice NORBERT/Shutterstock
Three-year-old cryptocurrency exchange FTX is bankrupt, and a court update filed on November 14 says that over one million creditors are owed money in the case. FTX had just filed its bankruptcy declaration on November 11 and, at the time, believed the number of creditors to be around 100,000.
According to the court documents, FTX was the second-largest crypto exchange in the world, but a "severe liquidity crisis" prompted the need for an emergency bankruptcy. Co-founder and CEO Sam Bankman-Fried stepped down from his role on the date the bankruptcy was filed, allowing a "restructuring executive" to take his place. Even rival exchange Binance was unwilling to throw FTX a raft. Last week it withdrew from a plan to acquire Bankman-Fried's failing company, citing concerns of "mishandled customer funds and alleged U.S. agency investigations."
FTX says it has been working with "dozens" of regulatory agencies at the international, federal, and state levels to remediate the bankruptcy, including the U.S. Attorney's Office, the U.S. Securities and Exchange Commission, and the Commodity Futures Commission.
People who traded on FTX are likely to be designated as unsecured creditors. In the filing, the exchange's lawyers said there are only an estimated 20 "significant" unsecured creditors. Administrative and ops-related debts, such as payroll and suppliers, are usually satisfied before unsecured creditors in a Chapter 11 bankruptcy (via the American Bankruptcy Institute). 
FTX is one of many crypto cautionary tales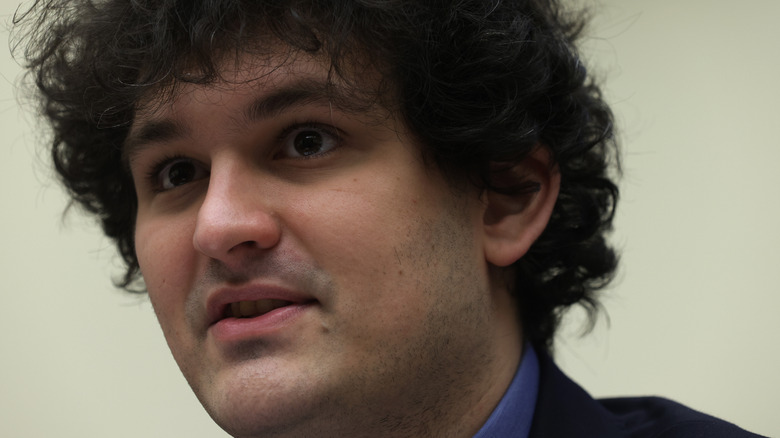 Alex Wong/Getty Images
The short-lived rise and fall of FTX and its 130 umbrella companies, and Bankman-Fried's supersonic plunge after losing 94% of his wealth in just a few days' time, aren't the only earthquakes in the crypto world. The cryptocurrency market slipped out of $1 trillion market value territory last week, as reported by Forbes, which states that FTX's self-proclaimed liquidity crisis was the domino that started the fall.
Alleged funds mismanagement and overall bad business practice aside, FTX isn't the only crypto agent in bad health. At the time of Forbes' report, Bitcoin and Ethereum value tumbled by more than 15%. Both cryptos have lost over 60% of their value since the start of 2022. Solana, which was backed by the former FTX CEO, also fell 12% when FTX began to unravel. Earlier this year, another two major crypto platforms — Voyager and Celsius — also crashed. 
Experts say that the fragility of the crypto market is due to how volatile the commodity is. It isn't as attractive as traditional investments: no cash flow, dividends, or interest, no physical assets or intellectual property, no multiplication or production other than supply and demand of the cryptocurrency itself.
The future of crypto is hazy, Forbes says. The most crafty and time-invested traders can hop from ship to sinking ship in the crypto ocean, but this amorphous market can swallow up the valuable investing dollars of the average or entry-level trader just looking for some passive security outside of the stock market.