New Companion Mode Addresses One Of WhatsApp's Biggest Issues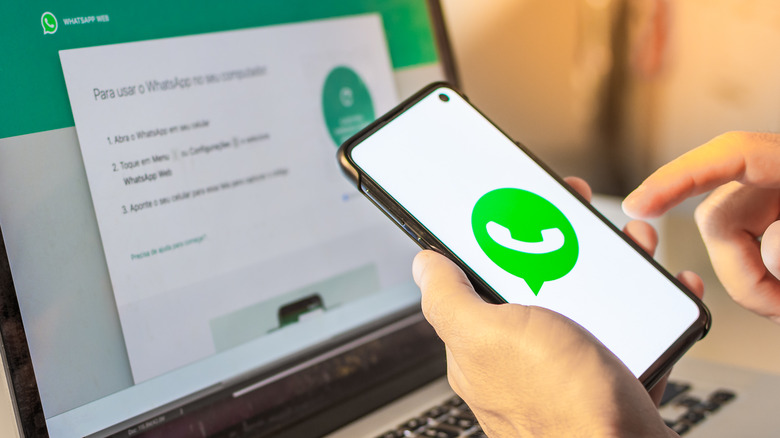 Antonio Salaverry/Shutterstock
While it might not be as popular in the U.S. compared to other regions — with a global user base of well over 2 billion users — WhatsApp is, by far, the world's most popular messaging app. In terms of daily users, according to MessengerPeople statistics, it is leagues ahead of the likes of Facebook Messenger, iMessage, Telegram, and Signal. To keep WhatsApp's dominant position unchallenged, Meta has been rolling out many feature updates for the messaging tool. Recent examples include the "WhatsApp Community" feature that was part of the app's last major update, along with the ability to create polls.
In fact, the past year has been pretty eventful for WhatsApp developers who rolled out one feature update after another. Back in December 2021, the company rolled out the much-sought-after "Disappearing Messages" feature. A few months later, WhatsApp started supporting larger file sizes for transfer, followed by the ability to add emoji reactions to individual messages. The most recent update — aside from enabling WhatsApp Communities and polls — increases the file size transfer limit to 2GB.
Even as an eventful 2022 draws to a close, the developers working at Meta seem to have even more things in store for WhatsApp. According to folks over at WABetaInfo, WhatsApp has started rolling out an update that will enable the much-sought-after "companion mode" feature in the messaging app. Note that this feature has only been rolled out for a selection of Beta testers, and it may be a while before it rolls out to WhatsApp's wider userbase.
What does the WhatsApp Companion mode do?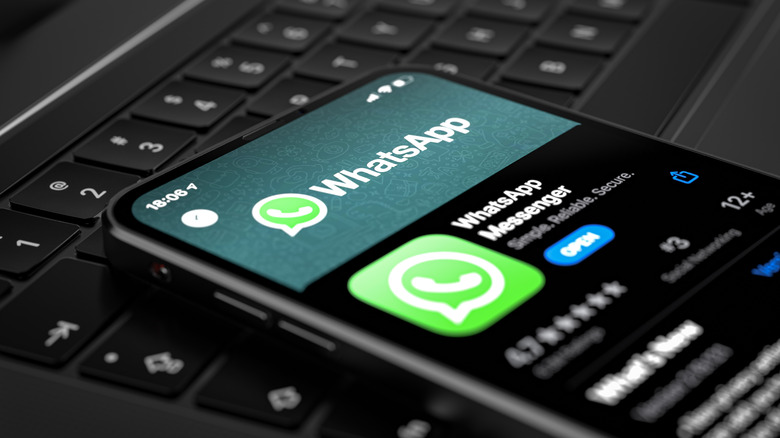 guteksk7/Shutterstock
One of the major issues with WhatsApp was that it did not support multi-device logins with smartphones. The company did try to solve this problem by introducing WhatsApp Web and standalone WhatsApp applications for Mac and PC. However, even these implementations warranted that these apps should be tethered to the "main" WhatsApp phone number at all times. In the event of the primary smartphone losing access to Wi-Fi, these standalone apps were effectively unable to send or receive messages. This issue is what WhatsApp has seemingly fixed with this "Companion Mode" beta update.
Once the Companion Mode feature is enabled on WhatsApp, users can connect up to four different smartphones using a single number. The feature — which is being rolled out to users running the latest beta version of WhatsApp (version 2.22.24.18) — can be enabled by tapping the three-dot menu in the upper right corner of the app (per WABetaInfo). Within these settings, users will find the option to add multiple phones using QR codes. The greatest advantage of this feature is that users can stay logged into a single WhatsApp number on up to four smartphones. This also ensures that users have quick access to their WhatsApp chats irrespective of the smartphones that they have with them.
While WhatsApp has started beta testing the "Companion Mode" feature, it remains unclear how long it will take for the company to bring this feature to the public version of the app.