10m Samsung Galaxy S5 shipped in record time claims Korean report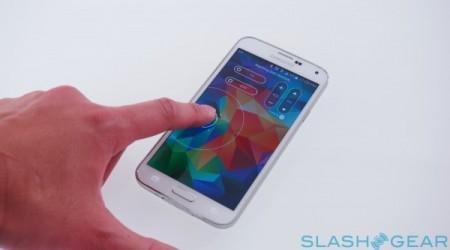 Samsung's Galaxy S5 is said to have passed the 10m devices shipped mark, with South Korean media reporting that the milestone was hit faster than any previous Galaxy flagship. The company itself is yet to confirm sales figures for the Galaxy S5, but reports suggest it took only 25 days to ship 10m devices.
The key word here, of course, is "shipped" rather than "sales", something which has prompted controversy in reporting and comparison device performance in the market before.
Samsung commonly reports its numbers as sales into the channel: i.e. how many devices it has shipped to retailers, carriers, and other partners. That means the 10m figure doesn't necessarily translate to 10 devices in consumers hands.
In fact, a proportion of the figure is likely in warehouses and stockrooms in multiple locations, waiting to be sold or shipped out.
Nonetheless, it's evidence of Samsung's formidable shipping chain and production abilities. It took the Galaxy S4 27 days to ship 10m devices, and 50 days for the Galaxy S III before it. Samsung launched the Galaxy S5 across 125 countries simultaneously, expecting to increase that number again this month.
There's more on the Galaxy S5 in our full review. Meanwhile, rumors suggest Samsung is already readying a higher-spec'd version, the Galaxy S5 Prime, to sap some of the momentum from LG's upcoming G3.
VIA MobileSyrup
SOURCE Hankyung