Galaxy S5 "Prime" spotted on Samsung website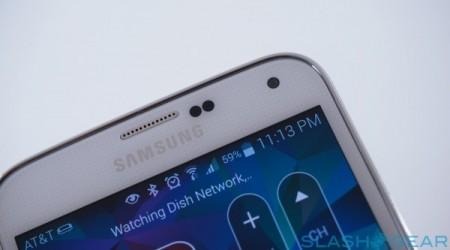 As Samsung is wont to do, iterations of their newset Galaxy S5 handset can be expected. In the past, we've seen active and mini versions of their flagship devices, but typically not a "Prime" variety. The Galaxy S5 may break that mold, offering up a premium Galaxy S5 to users in short order.
On their website, Samsung has listed the SM-G906S/K/L under the "Find My Mobile" portal. A device with the same moniker was previously spotted in benchmark testing, sporting a QHD screen. The 2,560 x 1,440 screen resolution would provide a significant jump from the 1,920 x 1,080 found on the current Galaxy S5.
The new "Prime" Galaxy S5 would also sport an Exynos 5430 octa-core processor, according to those benchmarks. The current Galaxy S5 comes with a quad-core Snapdragon 801 in the US, and the octa-core Exynos 5422 elsewhere. With the Exynos, we can expect to see an Intel LTE modem — getting the flagship iteration away from Qualcomm altogether.
The device is also rumored to sport a metal casing, like the HTC One. That's unlikely, as it would take away from Samsung's widespread faux-leather-and-stitching design of late, but not out of the realm of possibility. We don't have a timeframe for release of a "Prime" Galaxy S5, but benchmarks typically hint at a device that's a few months out.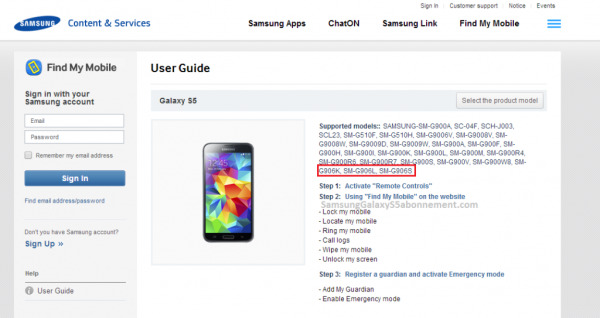 Source: Samsung Galaxy S5 Abonnement