Meta Is Killing Its Portal And Smartwatch Projects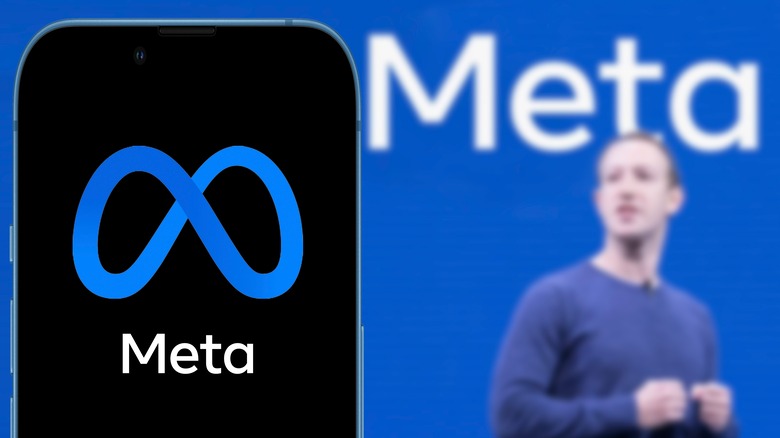 DANIEL CONSTANTE/Shutterstock
The media, tech, and advertising industries have all taken massive hits lately, resulting in layoffs at companies like Amazon, Meta, and Twitter. But it's no surprise, given how interconnected each of those industries are. Massive tech companies like Google and Meta sit at the top of the digital advertising marketplace (via Statista). 
By the same logic, YouTube and Facebook must be a few of the most prolific media platforms in existence. But their efficacy drops when consumers stop spending as much money as they used to one them, causing advertisers to spend less money on marketing their products to users of such platforms. As inflation causes the costs of basic amenities to continue rising, it's likely that we'll continue seeing such downsizing in the tech space as well.
Following Meta's sudden removal of 11,000 jobs on Nov. 9, CEO Mark Zuckerberg addressed an apology to the company's former workforce, saying, "At the start of Covid, the world rapidly moved online and the surge of e-commerce led to outsized revenue growth ... Unfortunately, this did not play out the way I expected. Not only has online commerce returned to prior trends, but the macroeconomic downturn, increased competition, and ads signal loss have caused our revenue to be much lower than I'd expected. I got this wrong, and I take responsibility for that."
According to an SEC filing from Sept. 2022, the firm employed around 87,000 workers during the month of September, meaning the sudden loss of 11,000 jobs equates to a roughly 13% loss of Meta's overall workforce across all of its businesses.
Portal's death knell was already struck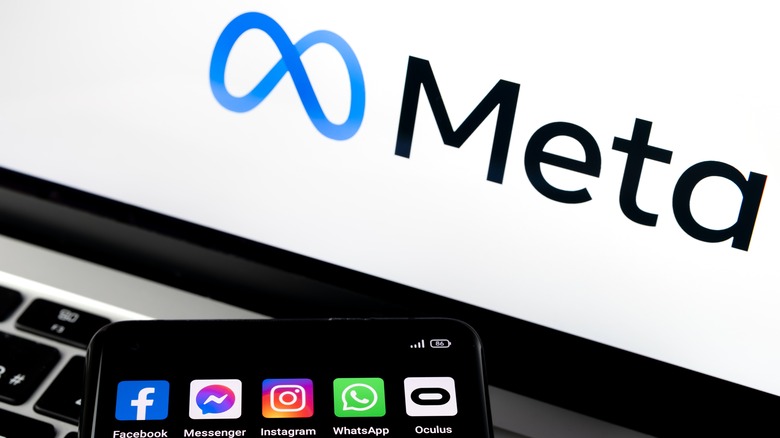 mundissima/Shutterstock
A report by Reuters on Nov. 11 showed that Meta announced internally it would be eliminating large sections of its tech development staff. Apparently, about half of the 11,000 jobs cut from the firm were in technology development. Meanwhile, the company stopped working on Portal smart displays and smartwatches altogether.
Meta is a sizable company, operating across several different verticals aside from digital media. For example, its Reality Labs business pumps out research and development in the virtual reality sector, resulting in products like the Meta Quest 2 and its far more expensive counterpart, the Quest Pro. However, its business model is still ultimately tied to advertising, which means its greatest imperative is to remain competitive in ways that'll keep eyes on its products.
It makes sense that Portal and its smartwatch companion would lose support in lieu of other Meta products. Putting it simply, Portal isn't all that successful as an advertising revenue-generating product if people don't use it. Engadget reported in June that Meta would be discontinuing Portal sales to consumers in favor of enterprise customers, meaning its existing audience of roughly 1.4 million non-enterprise customers is likely far too small to sustain for the cost of R&D. Regardless, there are several good reasons not to trust a Meta-controlled smart device, whether you're a professional organization or an average Joe consumer, but the company itself probably wasn't all that keen to continue pumping its resources into a physical product line that wasn't directly aimed at your household's Christmas tree this upcoming holiday season. If giving your data away to Meta isn't a concern, then arguably the Quest 2 is just a better bet.