PlayStation Plus Is Getting A Bunch Of Ratchet & Clank Games This Month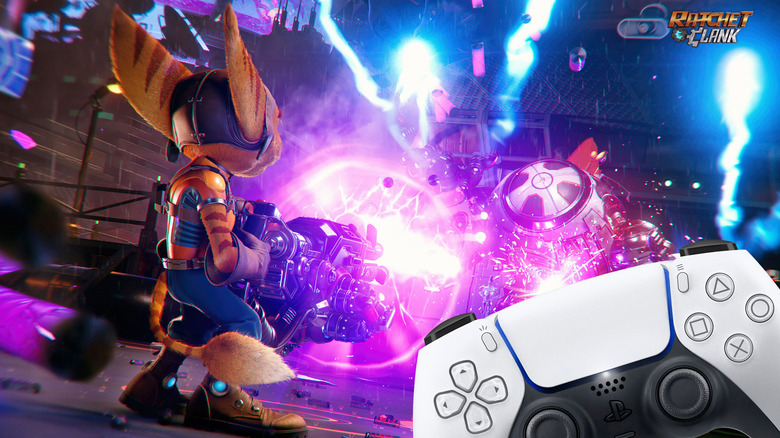 Diego Thomazini/Shutterstock
Betting on classic games has been a major part of the video game industry over the last several years. It's happening at every scale, from ground-up remakes of legendary AAA classics to third-party reboots delivering familiar faces and old school gameplay. While the big remakes tend to draw the most attention, one of the most successful ways to monetize gamer nostalgia is to keep things simple: just port the old games onto new systems.
Just in time for the series' 20th anniversary, Sony is doing exactly that with its Playstation Plus streaming service. The first five "Ratchet and Clank" titles, the earliest of which was born in the high and far-off days of 2002, are coming to Playstation Plus. Instead of throwing money at a full remake or Yooka-Laylee style spiritual sequel, Sony has opted to put the classic "Ratchet and Clank" games on Plus and let gamers enjoy them on their own.
Old-school games retooled for modern play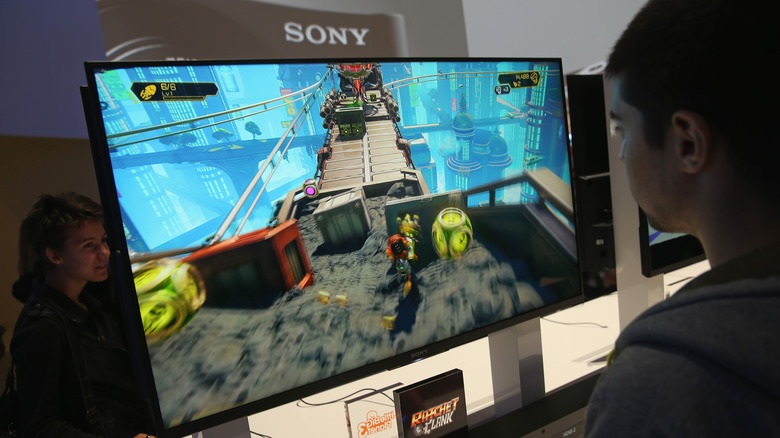 Sean Gallup/Getty Images
Let's start with the basics. Playstation Plus, Sony's game streaming service and chosen home for well-loved games from previous generations, is celebrating the 20th anniversary of Ratchet and Clank. First, it dropped five new armor sets for the latest title, "Ratchet and Clank: Rift Apart." Each set takes design inspiration from one of the new games coming to Plus Premium subscribers. All five armor sets are available now.
Second, the company announced the Nov. 15 Playstation Plus release of the first five "Ratchet and Clank" games. The series started all the way back with PS2, and four of the five games coming to Plus Premium – the original, "Going Commando," "Up Your Arsenal" and "Deadlocked" – began life on that platform. The fifth title is "Ratchet and Clank: Deadlocked," first released on the PS3.
In-depth reporting on the ports' gameplay quality will have to wait for the release date. For now, we're optimistic. The original "Ratchet and Clank" games were classic 3D platformers and some of the purest fun available on Playstation. Here's hoping they live up to our memories on the new platform.