Leak Claims Elon Musk Is Going After Twitter's Infrastructure Costs Next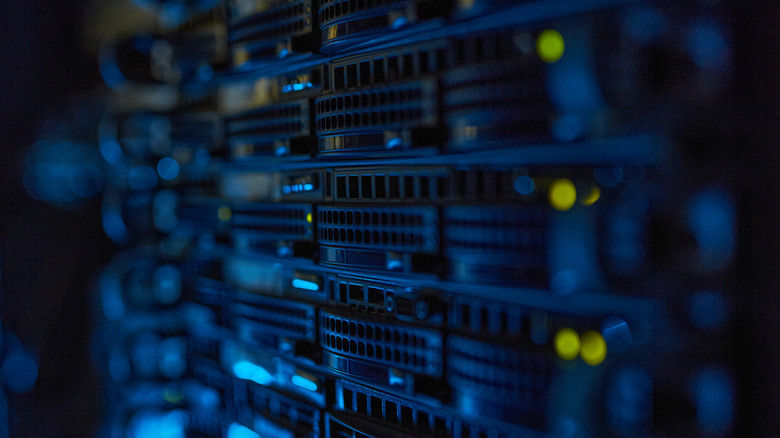 SeventyFour/Shutterstock
The Twitter leaks keep flowing, as amid a flurry of chatter about an internal email warning employees about layoffs on Friday, sources have come forward to claim that Elon Musk wants to drastically slash the company's infrastructure costs, too. Reuters claims to have seen internal Slack messages that confirm the sources' claims, which attaches a $1 billion figure to the alleged infrastructure cost-cutting effort.
Both Elon Musk and Twitter have been in the news heavily over the past week due to his $44 billion acquisition of the social media company, which is set to experience a huge number of changes in a very short period of time. The rapid nature of this transformation is hinged on the employees who have been ordered to work around the clock, though for many of them, their efforts won't help them keep their jobs. Reducing the employee count by half or more will likewise reduce the company's spending considerably, but it seems that won't be enough to satisfy Musk.
The infrastructure change may make Twitter prone to outages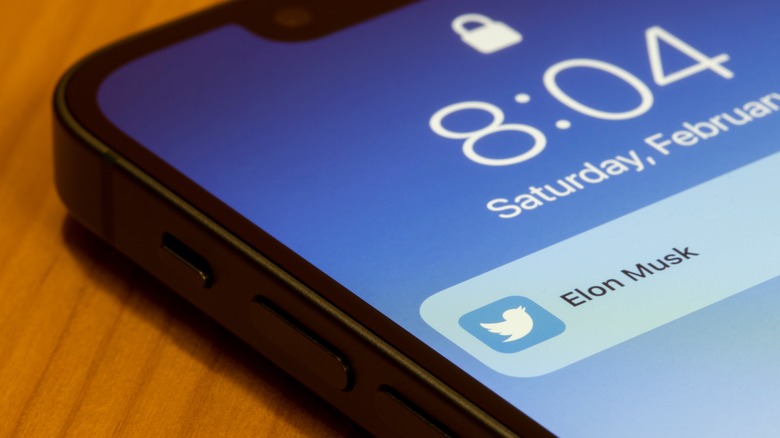 Tada Images/Shutterstock
Based on the Slack messages reviewed by Reuters, Twitter is reportedly looking to cut its daily expenses by $1.5 million to $3 million, at least when it comes to shelling out for cloud services and its vast array of servers. This effort is said to be serious enough to have its own unimaginative nickname: Deep Cuts Plan. Of concern is a source's claim that Twitter may end up ditching the extra server capacity that is intended to keep the platform up and running when traffic surges beyond typical levels.
Another source claims that the cuts could be drastic enough to jeopardize Twitter's ability to handle heavy traffic loads, which can happen during a wide variety of events, including anticipated ones like elections and spontaneous ones like natural disasters and terrorist attacks. The result would potentially be outages that leave many or all users unable to access the platform for a period of time. Twitter users who are now poised to pay $8 per month to fully utilize the platform may not be too happy if the company proceeds with compromising its infrastructure in a way that could have an impact on the end user — though whether that actually happens is yet to be seen.
Among other things, Google may lose a chunk of income if one claim proves true. Reuters reports that Twitter may slash how much it spends on Google Cloud services. All things accounted for, the leaked content viewed by Reuters allegedly reveals a $3 million daily loss with the company running as-is. Twitter's employees are reportedly racing to get a cost-savings plan in place, as Musk allegedly wants it ready by November 7 — that's barely a week beyond the day he acquired the company. Some have expressed concerns that the rapid rate at which these changes are made may result in issues that could be avoided with a more sensible and humane approach.