This Rare Citroen Is Getting Restored Back To Its Oddball Roots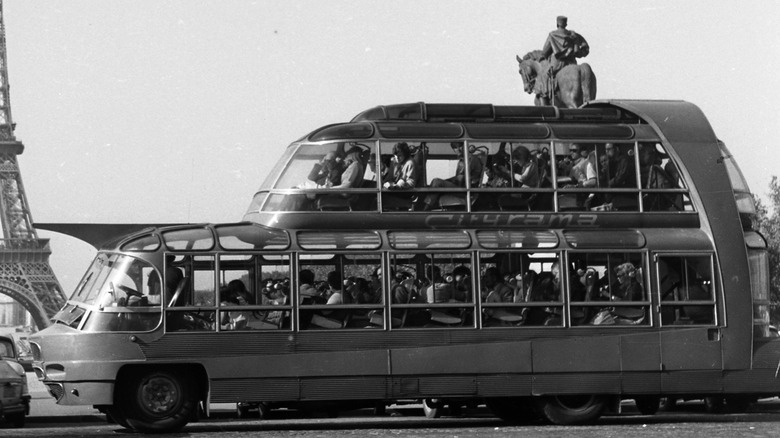 FOTO:FORTEPAN/Urbán Tamás/Wikimedia Commons
Citroen has never hesitated to build oddities. The venerable French automaker ranks with the top shops for delivering function and form at the cost of predictability, standardization, and/or sanity. As documented lovers of weird old cars, we're delighted to hear that one of Citroen's strangest — and largest — experiments is set for a no-expense-spared restoration.
Ever since its founding in 1919, Citroen has pushed for innovation. Widely credited as the first mass-production car company outside the U.S., Citroen's innovations include the first steel-bodied car, the first commercial vehicle in France to sport a closed cab, and the first hydraulic self-leveling suspension.
Along with its reputation for innovation, the Citroen name has consistently been associated with small, economical, and frankly adorable cars suited to city life. Citroen is rightly proud of its ability to deliver inexpensive, utilitarian rides for people more concerned about going to the grocery and back than going around the Nurburgring. So where on Earth did this bizarre beast of a bus come from?
[Featured image by FOTO:FORTEPAN/Urbán Tamás via Wikimedia Commons | Cropped and scaled | CC BY-SA 3.0]
An almost forgotten future
The short answer to that question is "tourism." The Citroen U55 Cityrama Currus bus was, reasonably enough, a collaboration between Citroen, the Cityrama tour company, and Currus, a Parisian coachbuilder. Cityrama commissioned a new tour bus that would stand out and become a Parisian signature. Citroen handled the vehicle's basic build, using a backbone from its successful Type 55 utility truck. Currus contributed the space-age glass-topped design and some interesting internal details, including individual headsets providing tour commentary in up to 8 languages (via The Tim Traveller).
Le CitroÃ"n U55 Currus Cityrama, seul des 3 modèles produits encore existant, entame sa restauration chez Normandy classics en nov 2022 pic.twitter.com/AZfIezeE5C

— Mémoire2Ville (@Memoire2cite) November 1, 2022
The first Cityramas rolled onto Parisian streets in 1956 and were a modest success; while only a few were built, they were widely used by Paris tourists as late as the 1980s. All were believed lost until a chance rediscovery by the aforementioned Tim at a car show. Normandy Classics has taken charge of its restoration and is accepting donations to help. The team also shared an image of the unique retro bus on Twitter, while Tim gives viewers an up-close look at the vehicle and its interior in his video (above).
Philippe Debasly of Normandy Classics talked with Tim and explained the work that will go into restoring this historical vehicle. The first step will involve totally tearing down the bus, sanding it, and then starting with the body work. The motor and other parts will be restored, of course, as well the interior. Debasly noted that the process will take at least four years.