Current Twitter Bans Will Stay In Place For 'At Least A Few More Weeks' According To Musk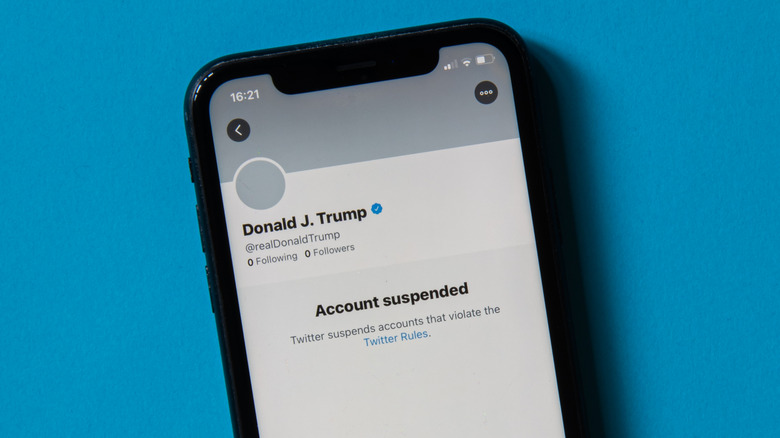 pcruciatti/Shutterstock
Twitter, which is now owned by its new CEO Elon Musk, is going through a tumultuous time after the recent $44 billion acquisition. With people getting fired left and right, the content moderation team reportedly having limited access to necessary tools, and endless changes coming up soon, Twitter is seemingly in chaos — and for the time being, at least, Musk doesn't have good news for those who were removed from the platform for violating one or more of its rules.
It's not a secret that Elon Musk is a self-proclaimed "free speech absolutist." These views very well may affect the content moderation on the platform, which has previously tried to limit the spread of misinformation — at least to some extent. However, as everything else changes rapidly, the moderation part of Twitter has also taken a hit. Inside reports claim that the team lost access to many essential tools. This is part of the ongoing change of ownership, but as a result, only the biggest rule violations can be spotted in time.
As soon as Musk took over, he got right to work. He fired many Twitter execs and started introducing various changes; the most urgent ones affect the platform's subscription-based Twitter Blue service. It seems that users may need to subscribe in order to get verified in the future, and right away, Musk removed the ad-free articles perk that Blue subscribers used to have in the past. However, there's one thing Musk won't be changing right away, and he made that quite clear in a recent tweet.
Banned users shouldn't get their hopes up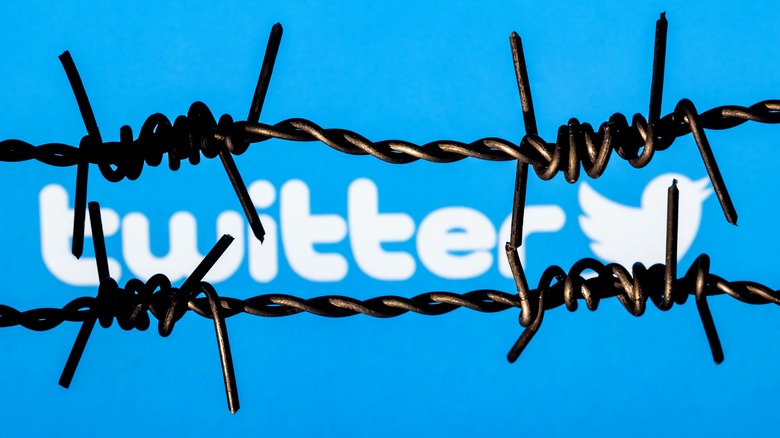 Sergei Elagin/Shutterstock
Elon Musk made his stance clear in a reply to Yoel Roth's tweet. Roth said that the Twitter team is "staying vigilant against attempts to manipulate conversations about the 2022 U.S. midterms." Any huge politics-based event is always certain to echo widely on Twitter, and that's another reason why many might be worried about Twitter's currently diminished content moderation. However, Roth seems to suggest that the team is ready to handle the oncoming storm, and Musk agrees with him.
The new Twitter CEO talked to various civil society leaders and discussed Twitter's plan for cutting down on hate and harassment, as well as maintaining its "election integrity policies." It's difficult to say how this aligns with Musk's previous statements in regard to freedom of speech, but it's clear that the billionaire might take a less heavy-handed approach now that he owns the platform and needs to stay on top of various laws and agreements.
To further prove his point, Musk added: "Twitter will not allow anyone who was de-platformed for violating Twitter rules back on platform until we have a clear process for doing so, which will take at least a few more weeks." This means that those who were banned for any reason will not be able to recover their accounts until the platform is ready to receive them. What else is going to happen during the dramatic Twitter transformation? We'll certainly keep you posted.