Musk's Twitter Vision May Include Edit Button For All, But Pricing Rumors Spark Confusion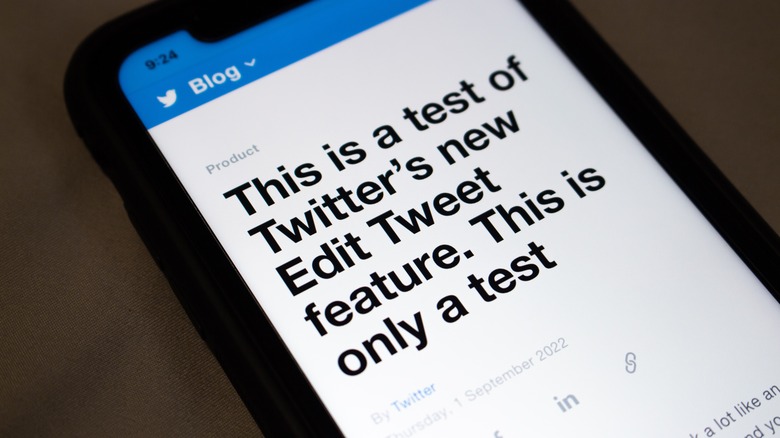 Koshiro K/Shutterstock
In April 2022, Elon Musk polled his Twitter followers asking them if they wanted an edit button. A resounding majority voted in favor of the tweet editing functionality, but nothing substantial resulted from it in the months that followed. As the acquisition drama soured between Musk and Twitter's board, the company quietly rolled out the tweet editing functionality to users. However, Twitter kept the heavily-demanded tweet editing system exclusive to folks paying for the Twitter Blue subscription, which used to cost $4.99. Now priced at $8 per month and inherently tied to the account verification system under Musk's regime, editing still remains a specialty of the Twitter Blue plan.
However, Musk apparently has different plans to extend the tweet editing functionality to the entire Twitterverse. Though he hasn't cultivated a particularly charitable reputation for himself, not everything on Twitter will require payment. Following his signing of the final acquisition papers, Musk took to Twitter to call out its existing "lords & peasants" system and tease some of the features that'll soon be paywalled. However, it appears that the billionaire is feeling generous when it comes to the tweet editing feature.
You may not have to pay to edit tweets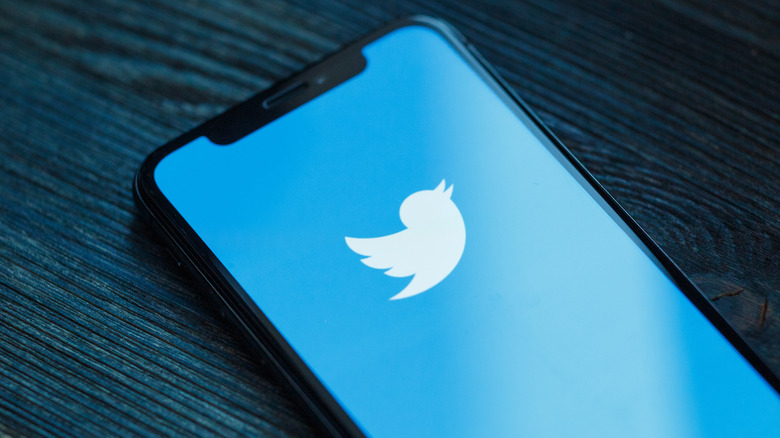 XanderSt/Shutterstock
Tech journalist Casey Newton writes in the latest edition of his Platformer newsletter that Twitter "plans to give all users the ability to edit tweets." Just to be clear here, the information is based on alleged internal discussions at Twitter, and the company just might cancel the plans depending on multiple factors. The idea is rather radical, especially from a revenue and product USP perspective, as the tweet editing system was the highlight of Twitter Blue. Offering it for free to all users definitely dampens the appeal of the subscription service, which Musk sees as the golden ticket to ending Twitter's reliance on ads for revenues.
As for the feature itself, users can fix a typo or add more content to their original tweets within thirty minutes of publishing it. Twitter only allows five edits per tweet in that interval, and each tweet will have an identifiable icon to show viewers that it has been edited. Moreover, a revision history system has also been incorporated so that others can see the original, non-edited version.
Another confusing bit of information in Newton's report is that Twitter is reportedly prepping an annual $99 Twitter Blue subscription. To recall, the monthly plan is priced at $8, which comes down to $96 for 12 months. Subscriptions get cheaper when customers go for the annual plan, but in Twitter Blue's case, the winds are seemingly blowing in the opposite direction.