1080p Netflix on Android imminent says TI after OMAP4 certification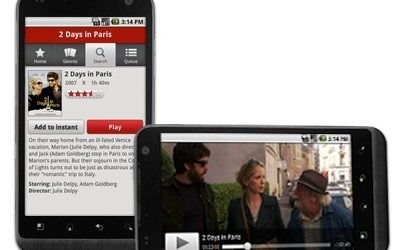 Netflix streaming at full HD 1080p resolution on Android mobile devices could be with us imminently, with the news that Texas Instruments' OMAP4 platform has become the first to be Netflix HD certified. OMAP4's combination of 1080p-capable dual ARM Cortex-A9 cores and the M-Shield security technology were apparently enough to convince Netflix that not only was the platform good enough to deliver Full HD, but in a way that would stop nefarious users from ripping the high-def clips and sharing them illegally.
Netflix already offers an Android app, but it's only officially available for a select number of devices. The streaming media company has previously said that it's an issue of security, with Android lacking a generic content protection system that will salve the concerns of license holders:
"The hurdle has been the lack of a generic and complete platform security and content protection mechanism available for Android. The same security issues that have led to piracy concerns on the Android platform have made it difficult for us to secure a common Digital Rights Management (DRM) system on these devices. Setting aside the debate around the value of content protection and DRM, they are requirements we must fulfill in order to obtain content from major studios for our subscribers to enjoy" Netflix, Nov 2010
More recently, Netflix has been working to individually certify devices, but it's a time-consuming process. That frustration has led to users exploring unofficial methods to get the app onto their handset.
With this blanket certification for TI's OMAP4, however, there's the prospect of more speedy approval for new devices. Motorola already uses TI chips, and the upcoming DROID 3 is expected to sport the OMAP4430. For the moment, though, TI isn't saying which devices will come preloaded with the Netflix app, but only that the first examples will land "in the near future."
[via Android Community]