The Forgotten Ford Concept Car That Still Looks Futuristic Today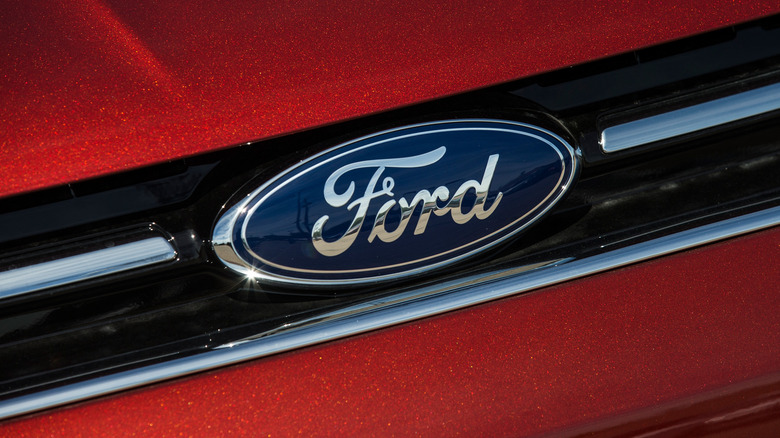 Andrew Burton/Getty Images
Concept cars serve multiple functions in the automotive marketplace. In part, they represent a statement of their manufacturers' abilities. In part, they allow manufacturers to test customer interest in possible changes, allowing them to refine their future offerings before they hit market.
In part, they're a flex.
Concept cars serve vital engineering and marketing purposes, but every concept car's DNA has a little bit of "look what we can do!" For instance, light-up wheels and movie partnerships, and offset steering wheels and seats that face backward. Concept cars are showbiz, meant to catch attention as much as to preview engineering.
It takes a brave design team to define its concept by what it doesn't do. Ford took that gamble with its 1996 "Synergy 2010" concept (to be clear, the car was released in '96; "Synergy 2010" was its name). Like most concept cars, the Synergy as originally released never hit production. Instead, the Ford Synergy 2010 beat out glitzier competitors in one vital respect: it really did predict the future of automotive engineering.
Wild style meets wise design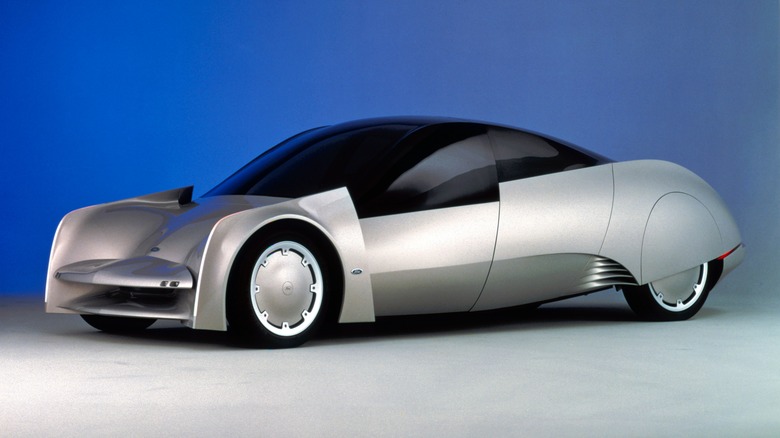 Ford
The Synergy 2010 was Ford's 1996 thesis on what cars would look like in, yes, 2010. The styling was fittingly retrofuturistic: everything was either smooth or squared off, surfaces were polished to mirrors, and something unnecessary had been done to the wheel wells. It looked, for lack of a better word, like a concept car, a wild design constituting a wild guess at what the future of motoring might be like.
If the outside of the Synergy 2010 tried and failed to predict the automotive future, the inside succeeded. The Synergy 2010 was Ford's assertion that the future would be about delivering a cheaper, safer, more sustainable, and more economical car for the average motorist. Under the Tron-esque styling of the Synergy 2010 was a midsize family sedan with a shockingly modern list of engineering innovations. No classic Ford V8 up front: the Synergy 2010 was a hybrid, combining an electric motor with a 1-liter diesel engine for a reported 80 miles per gallon. Plenty of steel went with the big plant: the Synergy 2010's curb weight was barely 1 ton. There was even an onboard voice-controlled phone book (via CarStyling).
Almost 30 years on, modern motorists who can see past the Ford Synergy 2010's "Days of Future Past" styling get a genuine glimpse of the future: an affordable family sedan more interested in comfort, convenience, and climate responsibility than turning heads at the track.