Trump, Alex Jones, And More: The Big Names We Expect Could Be Unbanned From Twitter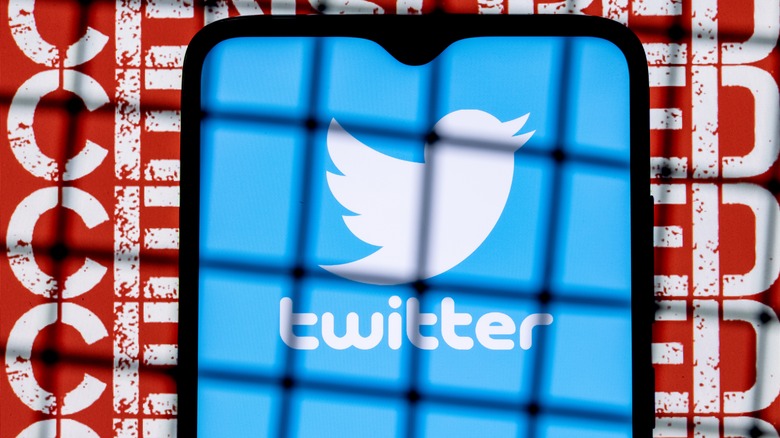 Sergei Elagin/Shutterstock
Since Elon Musk's Twitter takeover, the controversial entrepreneur has been making major changes to the way the social media platform is run. Among the most recent developments are Twitter's privatization, the unsurprising house cleaning (Musk ousted Twitter's former CEO Parag Agrawal and other C-level executives), and the news that Musk will allegedly undo all permanent bans after gaining control of Twitter.
According to The New York Times, Musk, in private messages with Twitter's former CEO, shared plans to lift all permanent bans other than those placed on spam accounts and those that "explicitly advocate violence." This unbanning might reinstate several notorious and high-profile accounts on Twitter, some of which were booted out for good reasons. Chief among these names is Donald Trump, whose ban reversal is likely inevitable because Musk previously expressed disagreement with the former president's ban from Twitter, calling it "morally wrong." Trump, of course, is only one of many well-known individuals who have been banned from Twitter, and we expect we'll see a number of them return in the future.
Twitter ban reversal: Who's returning?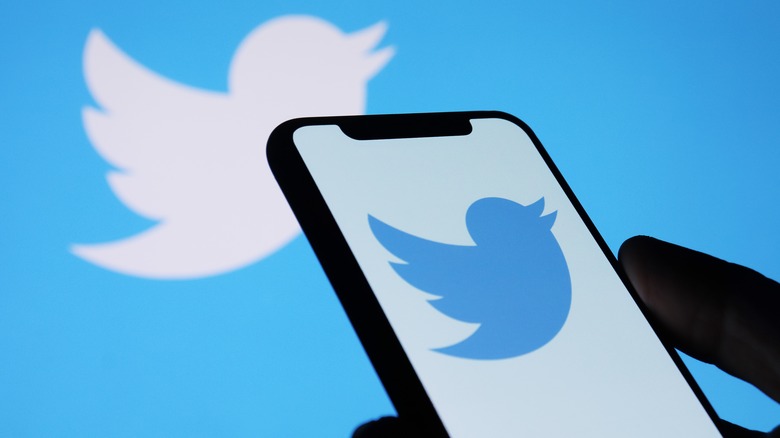 A9 STUDIO/Shutterstock
Alex Jones is another controversial figure who might be making a comeback to Twitter. The radio host was "permanently suspended" in 2018 for violating Twitter's abusive behavior policy by sharing conspiracy theories and openly inciting violence via his outlet, InfoWars (via Twitter Safety). At the time, NPR reported that Jones was unrepentant about his actions, claiming that he was banned because he was telling the truth. Jones and InfoWars were also suspended by Facebook, Apple, YouTube, and Spotify, so it might be bad optics for Twitter and subsequently Elon Musk if they're allowed re-entry on the platform.
We might also see the return of some public figures who used Twitter to share false information about the Covid-19 virus during the pandemic. This group includes David Duke, the prominent white supremacist and former leader of the Ku Klux Klan, who was permanently banned from the platform in July 2020 for sharing racist, anti-semitic posts and Covid-19 misinformation (via CNN); Aubrey Huff, former San Francisco Giants baseball star, who was banned in August 2021 for spreading rumors that the vaccine could make people sicker (via NBC); and Marjorie Taylor Greene, the Republican congresswoman who was banned in January 2022 after being repeatedly flagged for posting Covid-19 misinformation (via BBC).
More names to look out for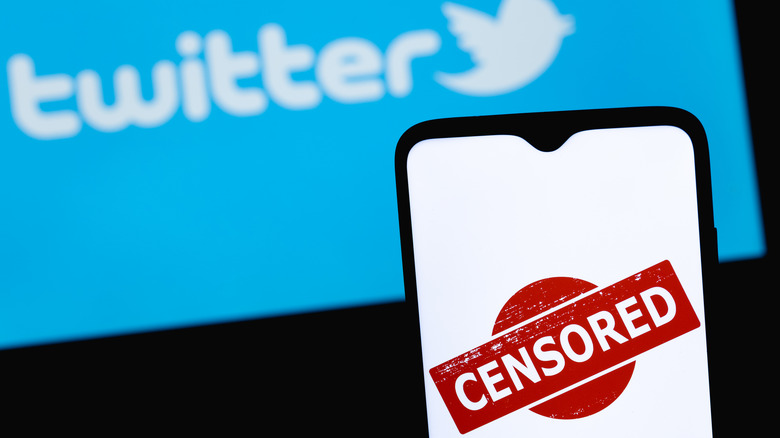 Sergei Elagin/Shutterstock
More names include journalist Milo Yiannopoulos, the alt-right commentator who was banned in July 2016 for harassing comedian and "Ghostbusters" actor Leslie Jones (via NPR); and Steve Bannon, the former Trump White House adviser banned in November 2020 for making violent comments about Chief Medical Adviser to the POTUS, Dr. Anthony Fauci, and FBI Director Christopher Wray (via The Guardian).
Again, the above list is purely speculative. While Musk has been vocal about his plans to make Twitter a free speech zone, he has also made it clear that there will be rules to ensure civil engagement and prevent the site from degenerating into a dystopian hellscape. This approach still involves regulating posts that contain abusive, violent, or obscene content, or that infringe on trademarks, and some of these accounts have already violated these guidelines. 
Now, the fate of these banned accounts rests in the hands of the moderation council that Twitter is setting up to judge unacceptable tweets and accounts, and that's still in the works. If you're curious, you can check out everything that's changed about Twitter so far, and keep your eyes peeled because there'll probably be more.