Two Ultra-Rare, Unreleased NES Games Surface In eBay Auctions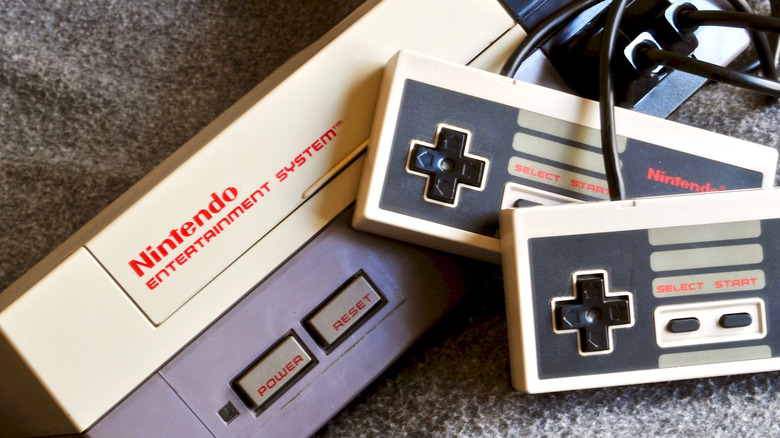 EWY Media/Shutterstock
Two ultra-rare Nintendo Entertainment System (NES) games are currently up for auction on eBay, and they might rack up a price in the tens of thousands of dollars. Each cartridge is one of a kind: they contain games that will likely never be seen again, and there's little time to get them before they're lost forever.
Whether you're old enough to remember the NES or not, most of us can't deny that it played a big part in the history of gaming. NES, being Nintendo's first home video console that made it outside of Japan, contributed to the lasting success of legendary titles such as "Super Mario Bros" and "The Legend of Zelda." It's not just these behemoth-like games that were released for the NES, though; there have been countless smaller titles that someone may hold dear. Some of the games never even made it to retail stores, while others are prototypes that never got picked up by any studio, and some may have been released in such small quantities that they were completely lost over time.
Preserving these rare, aged gems is what the Video Game History Foundation tries to do every day. Frank Cifaldi, the founder and co-director of the foundation, spends a lot of time hunting down unreleased original NES games, all with the goal of buying them and keeping them safe. Cartridges deteriorate over time, and this is especially true when it comes to prototypes. As Cifaldi told The Verge, "These prototype games on rewritable media could start degrading any day."
One of the games was made for Nintendo's Power Glove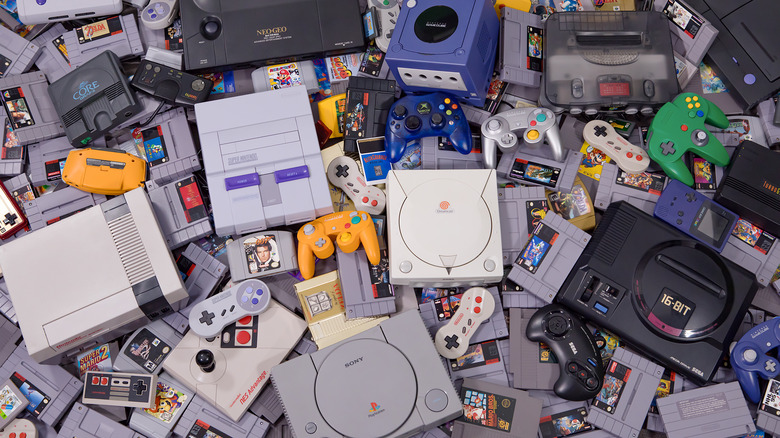 robtek/Shutterstock
The Video Game History Foundation wants to obtain these two extra-special games, but in order to do so, it needs help with funding them. This is why Cifaldi sent out a tweet asking his followers and the internet at large for pledges and donations so that he can try to win the two eBay auctions. Otherwise, the games may end up in someone else's hands, and they might not get the preservation treatment that the VGHF puts games through.
While Cifaldi always hunts down rare games, these two cartridges are just about as rare as it gets. One of the games is "Battlefields of Napoleon," which was so far into its development that it actually comes with official box art. Unfortunately, it was never sold in stores, and it remains unreleased despite being a fully completed game. Seeing as the game comes with the files that the developer would have mailed to Nintendo in order to be printed, the foundation should be able to fully restore this game and make "perfect digital versions," according to Cifaldi.
The second game is not quite as complete as "Battlefields of Napoleon," but it's such a unique rarity that no one should mind. The title is a demo made specifically for the Power Glove, which was a very early venture into virtual reality gaming — it's essentially a cool-looking glove that worked as a controller accessory for the NES. Unfortunately, it never achieved much success, and only one game has been released that managed to utilize it.