Apple's Big Oprah Deal Is Getting A Shock Ending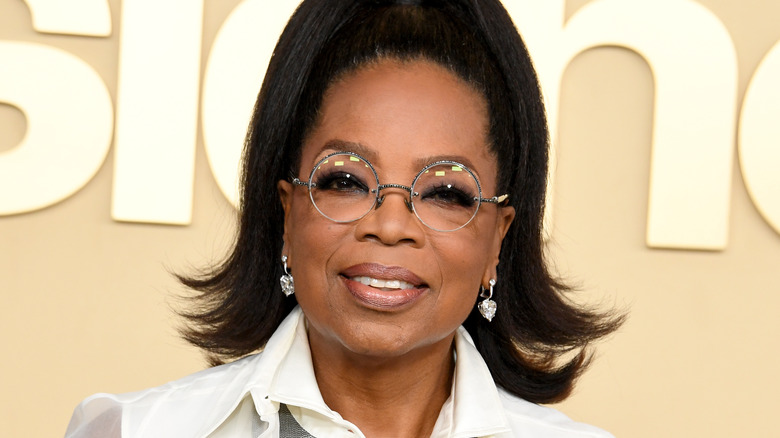 Jon Kopaloff/Getty Images
Apple TV+ and Oprah Winfrey had a massive ongoing production deal, but it seems that this has now come to an abrupt and unexpected end, and neither side will comment on the matter. What kind of juicy drama hides behind this decision? It's hard to say, but there's one thing we know for a fact — Oprah's megadeal with Apple is no more, and that, at least, has been confirmed by both sides.
The collaboration, first announced in 2018, saw Winfrey create new programs specifically for Apple's then-new Apple TV+ subscription service, promoting the platform to new viewers. It was never, though, an exclusive deal. Winfrey collaborates with several giants, including CBS and Discovery, and indeed it was with the latter that she formed a new cable channel called OWN: The Oprah Winfrey Network. 
Winfrey is currently in the midst of promoting "Sidney," a documentary about Sidney Poitier. She produced the documentary for Apple TV+, and — on the surface, at least — everything seemed fine. However, as reported by Puck, it seems that behind the scenes, the situation is hasn't been quite as stable. This is further confirmed by both Apple and Oprah representatives, though neither side seems eager to open up as to what happened. All we know is that the deal is now off, but that doesn't mean the end of any relationship between Oprah Winfrey and Apple TV+.
Was Apple unsatisfied with the deal?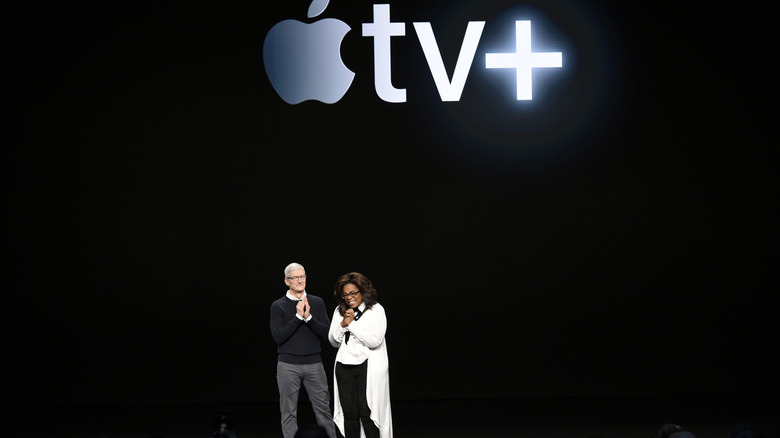 Michael Short/Getty Images
The reality is that we will likely never know the true reason behind the ending of what was almost certainly a highly lucrative contract. That's not stopped speculation from kicking up, unsurprisingly, with one common theme being that Oprah might simply be too busy to produce as much content for Apple as it would have liked. Her biggest projects in the past few years have mostly been attached to other networks and companies, Variety points out, despite sources insisting back when the Apple deal was first formulated that it wouldn't conflict with any of her existing content contracts. 
Her collaboration with CBS included the Prince Harry and Meghan Markle interview, and the Adele special; for the Smithsonian Channel, she produced "The Color of Care," and she also worked with Hulu on the "Black Cake" series. There's a lot going on there. For OWN, she developed the hit show titled "Queen Sugar," and she renewed her contract with Discovery through 2025, so that collaboration will continue.
That's not to say Oprah's output with Apple has been lacking. Though her on-screen appearances are apparently largely — and contractually — limited to The Oprah Winfrey Network alone, she was behind the Prince Harry documentary "The Me You Can't See" and her own shows titled "The Oprah Conversation" and "Oprah's Book Club." According to Puck, those things will live on, but it will all be done on a project-by-project basis as opposed to a contract similar to what the parties had in place thus far.