Why Oprah blessed Apple with her presence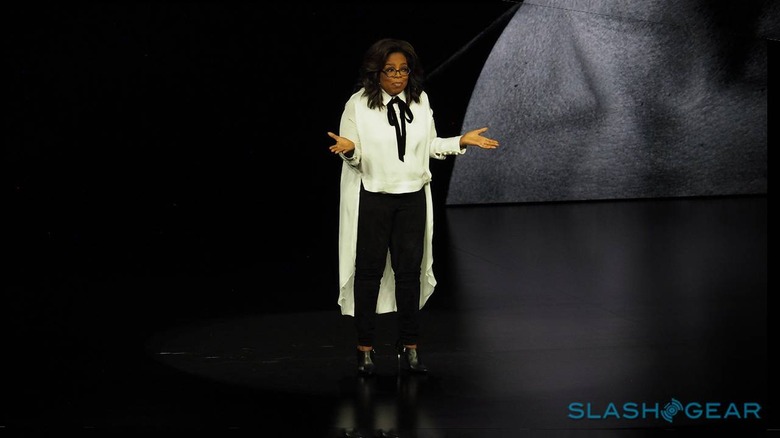 Not since The Beatles catalog release on iTunes has there been as icon-centric an Apple event as this. Today Oprah Winfrey stood onstage to join forces with Apple. Literally, she said that. "We want to be heard, but we also need to listen," said Oprah. "That's why I'm joining forces with Apple."
Why was Oprah at Apple?
Oprah said that she teamed up with Apple to "serve this moment because the Apple platform allows me to do what I do in a new way." With Apple TV+ (or Apple TV Plus, however you'd like to say it,) Oprah will be launching a pair of documentaries. One goes by the name Toxic Labor, and is about workplace harassment, the other is about mental health.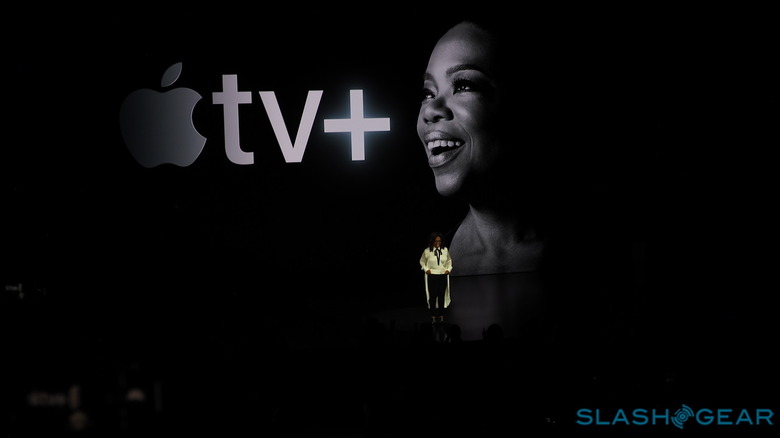 "There has never been a moment quite like this one," said Oprah. "We have this unique opportunity to rise to our best selves in how we use and choose to use both our technology and our humanity."
And that won't be the end of it, of that you can be sure. Given the massive impact this Apple TV+ set of programs is almost guaranteed to have, Oprah will likely release these movies/series, then move on to additional series and/or movies on the service in the coming years. She didn't say that, exactly, but at the moment it's expected.
Oprah also said something sort of strange. In the context of the Apple TV+ system, it would seem, she said they were "building the biggest, most vibrant, most stimulating book club on the planet." One can only assume she's referencing her own book club, the likes of which has been a major force in the publishing industry for the past 20+ years, in some form or another – but now in the context of a TV show delivery system.
Who else is onboard?
In addition to Oprah, this Apple event had more celebrities than've been onstage at tech events in the past half-decade. Other names on Apple's list of actors and superstars of several sorts that are joining the Apple TV+ party are:
• Tituss Burgess (Kimmy!)
• Jason Sudeikis (SNL)
• Ben Stiller
• Octavia Spencer
• Stanley Tucci
• Steve Carell
• Jane Krakowski (Kimmy! 30 Rock!)
• Ewan McGregor
• Jane Goodall
• Snoopy (yes, the cartoon character was listed with all the human professionals)
• Spike Lee
• Rashida Jones (Parks and Rec! The Office!)
• Bill Murray
• Jon Steinbeck
• Leslie Odom Jr. (Hamilton!)
• Daveed Diggs (Hamilton! Kimmy!)
• Kristen Bell
• Reese Witherspoon
Also Oprah and Tim Cook shared a hug onstage, and it was amazing. Have a peek at the gallery below to see the star-studded evening and see if you can spot anyone I didn't list above. There'll be several.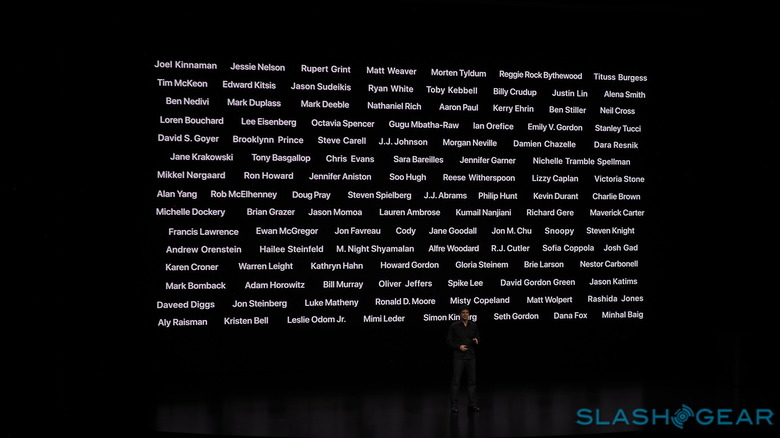 But WHEN though?
The Apple TV app will be updated in May, but the Apple TV+ subscription service won't be released until Fall of 2019. Between here and there, they've gotta make some shows and stuff. Also we don't yet know the price of a subscription to this service, but given that Apple's other subscription services basically all coast $9.99, it would not be a shocker to find this same price in play – at least.