Elon Musk's Humanoid Robot Is Facing Some Serious Skepticism
In August 2021, Elon Musk revealed the concept of a humanoid AI robot known as Optimus. Even though Tesla didn't present a prototype — it dressed up an actor in a robot suit to dance on stage — Musk did disclose details about the Tesla Bot. Assuming the final product doesn't end up radically different, the robot will weigh 125 pounds and stand tall at 5.8 feet with a carrying capacity of 45 pounds — although it would be capable of lifting a load with a maximum weight of up to 150 pounds. Musk also said that it will have a maximum speed of 5 mph, so it won't outrun most humans.
The humanoid robot could be what dystopian movies predict the future will look like: a personal assistant AI-powered robot that can wash the dishes, go grocery shopping, fix a car, and complete most manual errands on the behalf of its owner. Musk insists that Optimus will be friendly and won't pose a threat to humans. The Tesla CEO also announced that the Tesla Bot prototype could be made in 2022. With the Tesla AI Day coming up, the humanoid robot prototype — which is yet to be unveiled — is facing some serious skepticism. 
It's unlikely the Tesla Bot will be as capable as humans
Elon Musk confirmed in a tweet that the same team working on Tesla's Autopilot is also developing the Tesla Bot, and the company is likewise hiring quite a number of people who will work on the robotics project. Does that mean we're nearing a future in which human-like robots can be found in every pocket of society, performing the tasks typically only humans can do? Not quite — and, in fact, Reuters reports that both analysts and experts are "skeptical" that Tesla will be able to show off the tech arguably necessary to make the expenses on the project seem worth it.
When looking at AI-powered vehicles, we have a long way to go before we achieve full autonomy, as defined by SAE International. As per the SAE International definition, Tesla's Autopilot is at level 2 — although the company is on course to introduce level 3. In context, any Tesla with autonomous technology still requires humans to take control during operation, and it's likely that humanoid robots will be limited in similar ways, at least for the foreseeable future.
"Self-driving cars weren't really proved to be as easy as anyone thought. And it's the same way with humanoid robots to some extent," Shaun Azimi, the leader of the Dexterous Robotics Team at NASA, said in a statement to Reuters. Besides that, Hyundai and Honda have been building humanoid robots for the past few years, but they're yet to crack the code of having an AI that can perform tasks as good as humans. 
Elon Musk acknowledges there is room for improvement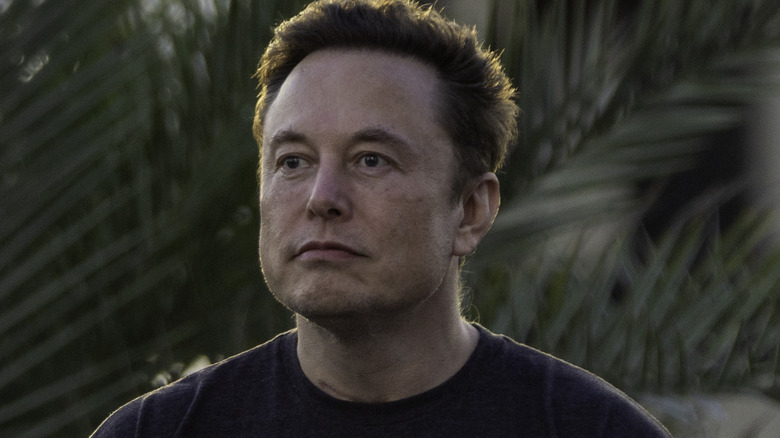 Michael Gonzalez/Getty Images
In an article published by China Cyberspace magazine (and translated by Yang Liu), Elon Musk acknowledged more work needs to be done for Tesla Bot to advance. "One day when we solve the problem of self-driving cars, we will be able to extend artificial intelligence technology to humanoid robots, which will have a much broader application than cars," Elon Musk said in the article. The Tesla CEO also said that the capability of the Tesla Bot will improve every year as the company ramps up production. Elon Musk still maintains that Optimus will "replace people in repetitive, boring, and dangerous tasks."
According to Loop Ventures, the Tesla Bot may affect 10% of the U.S. labor industry, which brings an annual wage of at least $500 billion — if you consider the rest of the world, the physical labor market rakes in more money than the entire global car revenue. But for now, we likely have a long way to go until the Tesla Bot can perform manual tasks without human intervention, just like autonomous cars. The Tesla Bot prototype will likely be revealed during Tesla's AI day event on September 30.