How The BBC Went Green In Its Huge Queen's Funeral Broadcast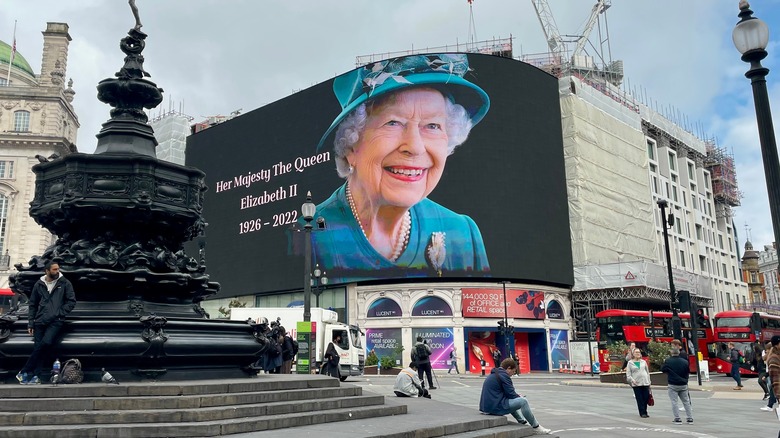 Veebass/Shutterstock
The BBC is relying on a whopping 213 cameras for its Queen Elizabeth II funeral coverage, including livestreaming the entire event on September 19, 2022 across the world. Host broadcaster for the funeral, the BBC, will be working alongside Sky and ITN in the UK, as well as international partners, with footage in many cases pooled to minimize overlap and complexity of the multi-location event.
While the scale of the broadcast might be huge, the ecological impact should be a little less intense. The BBC is currently aiming for net zero emissions as part of its Greener Broadcasting Strategy first published in 2018. That includes cutting natural gas consumption by 30% by 2030, and using renewable energy in BBC facilities. The entire BBC fleet will go electric by 2030.
For Queen Elizabeth's funeral specifically, it'll be a different type of fuel altogether being used. The BBC is relying on Hydrotreated Vegetable Oil, or HVO, to power its on-site generators, according to the Daily Mail. The process the BCC is following takes vegetable oil and then hydrogenates it so that it can be used in conventional diesel engines.
Hundreds of green generators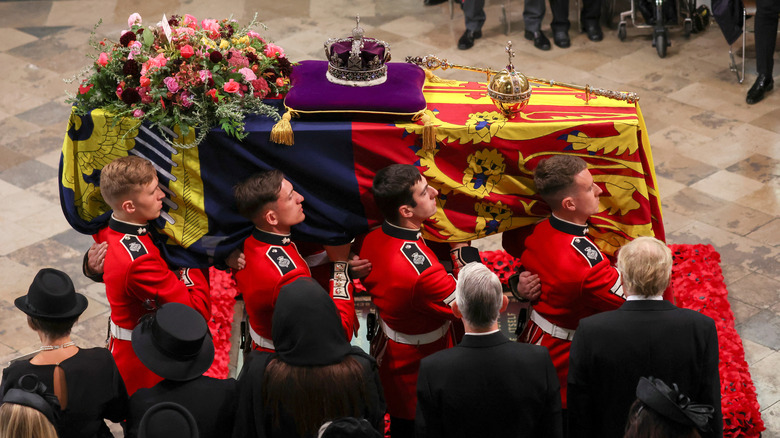 Wpa Pool/Getty Images
Traditionally, those generators would rely on regular diesel fuel, which could be a considerable emitter of carbon dioxide and other gases known to contribute to climate change. The BBC isn't the first large corporation to embrace HVO: Microsoft, for example, has been working with generator specialist Cummins. Though slightly less energy-dense than diesel, HVO produces significantly less particulate matter and smoke.
The BBC will also be leaning into its green credibility by using LED lighting at its studios for coverage there. The footage recorded in 2022 is being shot at Ultra High Definition (UHD) resolution for archival purposes, considerably greater than that of Queen Elizabeth II's coronation broadcast in 1953 which was also in black & white. At the same time, though, the BBC also produced a 35mm film recording of the coronation, which — in the absence of an intercontinental internet link — was physically flown across the Atlantic, according to the Science Museum UK, so that American audiences could watch the event on the same day.
In 2022, meanwhile, digital recording makes that process a whole lot more straightforward. The funeral will be broadcast live to more than 200 countries and territories, as well as streaming online, with replays supported on Hulu after its conclusion.