1,000 Geeksphone Firefox OS handsets "sell out" on day one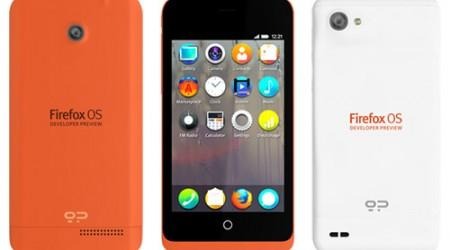 The "sell-out success" of Geeksphone Firefox smartphones yesterday amounted to 1,000 devices, the manufacturers of the dev-friendly hardware have confirmed, with unexpectedly high demand bringing the store to its knees. Supplies of the Keon and Peak handsets, which start from $119 unlocked and run Mozilla's fledgling Firefox OS platform, we extinguished within hours, Geeksphone CEO Javier Aguera told Forbes, with the company limiting supplies so as to avoid shipping bottlenecks.
In fact, it was Geeksphone's own capability to process orders that forced the shutters down on sales on Tuesday. According to Aguera, "there is enough being manufactured in China to keep up with demand," but the 20-strong company lacks the manpower to fulfill orders in bulk.
Geeksphone started out with 10,000 units, Aguera revealed, though "many" have been set aside for use by Mozilla's own employees as well as the Firefox maker's partners. The handsets are the first to reach the market that run Firefox OS, a web-centric platform that relies heavily on HTML5 and, Mozilla hopes, will proved effective in emerging markets.
The company will have some competition later in the year, however. Alcatel has already shown off its first Firefox OS device, while Sony is among others who have committed to making hardware for the OS, a list that also includes LG and Huawei.
They won't arrive until further into 2013, and it's unclear what sort of pricing the bigger OEMs have in mind. For Geeksphone, fresh sales are expected to continue this week, though the webstore was still offline at time of writing.