10-inch Acer Aspire One breaks cover: Photo Gallery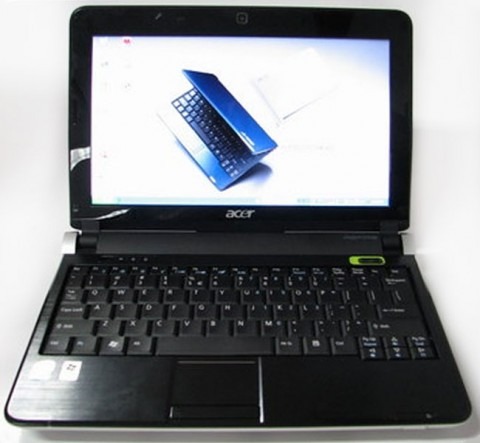 The 10-inch Acer Aspire One isn't much of a mystery these days, with specs and estimated pricing both known, but until now we'd not seen photos of the netbook in question.  Now, courtesy of  Atharius, we can see exactly what changes Acer have made in scaling up their budget ultraportable from 8.9 to 10-inches: the white, glossy casing remains, but there are new end-cap details and, happily, the touchpad buttons have moved to their rightful place underneath, rather than either side.
Other changes include a loss of the second memory card reader, which shouldn't be too much of an issue given that the 10-inch One won't ship with small-capacity storage, and three underbody access panels rather than the smaller One's single panel.  They should give access to RAM, a 2.5-inch hard-drive and the optional integrated 3G modem.
The 10-inch Acer Aspire One is expected to have an Atom processor and up to 2GB of RAM, with the screen running at the same 1024 x 600 resolution as previous models.  It's believed to be priced from just $399, suggesting Acer are planning to continue with their low-cost approach to the netbook market.
[via Blogeee]