10-Inch Acer Aspire One Just $399?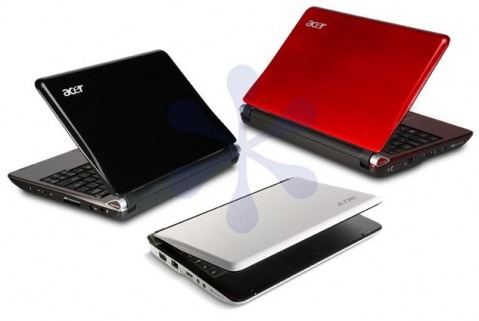 Further details on Acer's upcoming 10-inch version of their Aspire One netbook have leaked, tipping both price and OEM source. According to a report in Chinese-language Apply Daily, Compal will produce the larger netbook for Acer; more interestingly to you and I, it will apparently be priced from around $399.
Aside from the screen size, hardware changes for the new netbook are minimal. Resolution stays at 1024 x 600, and it uses the same 1.6GHz Intel Atom N270 processor, paired with up to 2GB of RAM.  It will be available in black, red or white.
The 10-inch Acer Aspire One is expected to launch in February 2009. Acer has previously taken a large share of the netbook market, despite having only one model, through low pricing and retail presence; the original Aspire One had an 8.9-inch display.
[via Netbook News]