Zynga settles lawsuit with Kixeye and former employee over confidential data theft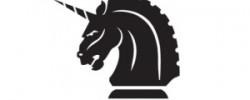 Alan Patmore found himself hit with a lawsuit from his former employer Zynga late last year after he left the ailing company for another called Kixeye. According to Zynga, Patmore had pilfered 763 files when he left the company, among them being confidential designs, while also claiming that Kixeye was aware of this theft and accessed the data. Nearly a year later, the matter has been put to rest.
Patmore had originally worked for Zynga on the once-popular game CityVille, eventually leaving to become Kixeye's Vice President of Product. At the time, both Kixeye — which was later added onto Zynga's lawsuit — and Patmore admitted to aspects of wrongdoing, with Patmore stating that he did take the documents, and with Kixeye stating that it had accessed two of them.
Kixeye denied that the two files it had accessed contained confidential Zynga information, however, with the company later filing a counter-suit against Zynga in November 2012 to stop Zynga from interfering with its business relations and recruiting practices. Kixeye's CEO Will Harbin also went on to call Zynga a "predatory company," stating that they would "fight to [their] last breath" against "Zynga's legal bullying" to show that "Kixeye played no part in this."
The matters have finally been put to rest, with Zynga reaching a settlement this month with Kixeye and Patmore. None of the particulars about the settlement have been revealed, however, including whether Kixeye will need to pay any damages to Zynga, saying only in a joint statement that the companies had "reached a mutually agreeable settlement."
Furthermore, Patmore released his own statement on the matter, saying: "I accept responsibility for making a serious mistake by copying and taking Zynga confidential information when I resigned from Zynga. I understand the consequences of my actions and I sincerely apologize to Zynga and my former colleagues."
SOURCE: TechCrunch