Kixeye files cross-complaint against Zynga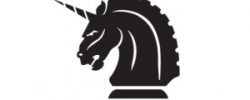 Kixeye has filed a cross-complaint against Zynga in what has become a back and forth battle between the two companies. The lawsuit was filed in the Superior Court of California, and comes after a lawsuit by Zynga against Kixeye. It all started when one of Zynga's employees who worked on CityVille left for the now-suing company.
Zynga filed a complaint against its former employee Alan Patmore, who originally worked on CityVille and left the company for Kixeye, becoming Vice President of Product. According to Zynga, Patmore took with him 763 files, which included confidential designs. The company also alleges that Kixeye was aware of the file theft and ultimately accessed the data.
Patmore has confessed to taking the documents specified by Zynga, while Kixeye admits to having accessed two of those files. The company states that neither of the two files contained Zynga trade secrets, however. For this reason, the cross-complaint seeks to have Zynga's interference in its business relations and recruiting practices put to a stop.
Kixeye's CEO Will Harbin offered this statement. "We will fight to our last breath to keep this predatory company from accessing our confidential information and best practices. We intend to defend ourselves from Zynga's legal bullying for as long as it takes to reveal the truth – that Kixeye played no part in this."
[via CNET]