Zycast's latest Bluetooth GPS: bargain price and mind-blowing performance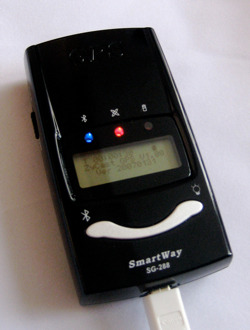 When I first bought a GPS unit for my car, I naively didn't pay all too much attention to the differing "speed to satellite lock" between competing units.  My line of thought was that a few extra seconds here or there would make little difference, a presumption that was borne out to be patently false as I regularly sit at the end of the drive, waiting for my sat-nav to catch up and tell me whether I should turn left or right.  Speed, then, is of surprising importance (especially if you're impatient as I am, and can't wait to get on the road), and if you're looking for a super-fast Bluetooth GPS receiver then it sounds as though Pocket GPS World have found just the device: the Zycast SG-288.
Based around the SiRFIII chipset, the SG-288 is probably most distinctive due to the high-resolution monochrome display they've added to the front.  However, the real magic is happening on the inside; reviewer Darren Griffin found it could grasp a satellite fix fresh from the box in under 5 seconds, known as a "cold fix", while with a "warm start" (i.e. the unit has some idea where it is in the world) it would lock within 1 or 2 seconds.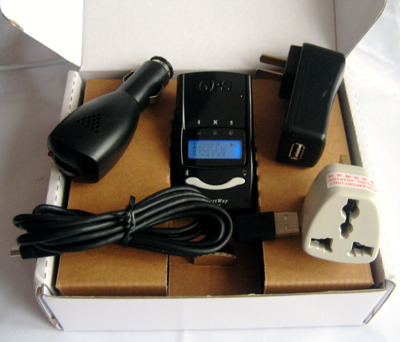 Amazing figures, and despite Darren's best efforts to trick the Zycast – burying it in the cupboard under the stairs, under the passenger seat of his car – it consistently caught a signal in no more than 2 seconds.  It's no power-guzzler either, managing 12 hours battery life from the replaceable 1200mAh Li-ion unit with Bluetooth switched on, and over 18 hours with wireless switched off and a USB connection instead.  Recharging is handled by the miniUSB socket, and Zycast provide in-car, 110/240v travel and USB charging cables.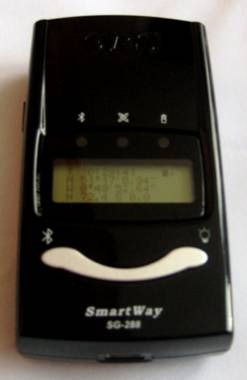 All in all, for just £69.99 ($140) it's an absolute steal, and would probably be my first port of call were I looking for a replacement to my relatively tardy unit.  Check out Darren's comprehensive review for full details.
Zycast SG-288 Review [Pocket GPS World]