Zunes old & new get fresh firmware November 13th: WiFi sync and mobile downloads

While I don't think I'd actually buy a Zune, I do admire how Microsoft has committed to making the latest firmware for its Zune 2 PMP available for first-gen hardware too.  Come November 13th those who took the non-iPod route in favour of Seattle's finest will be able to install the new software, giving wireless synchronization and on-device access to the Zune Marketplace as well as the Online Community.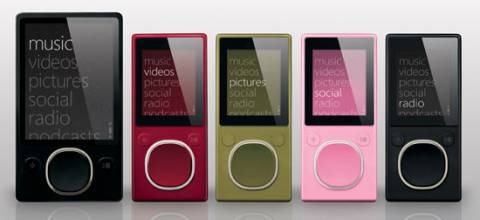 That means you'll be able to use the Zune's WiFi to synchronize music and video whenever you're in your home network, as well as buy tracks and footage while out and about in public hotspots.  The Zune Online Community is, according to Microsoft, "the place" to share "music and pictures that define you", but of course only if you don't mind the notorious three-plays/three-days expiry of exchanged media.
Zunesphere [via Krunker]