Zune 2.0 - Microsoft makes it official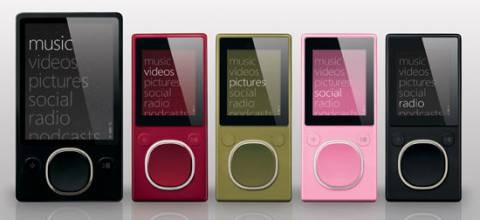 We've been hearing about the Zune 2.0 for a little while now. Rumors pegged it as being announced this week. Apparently someone was well-informed. Microsoft is indeed announcing the next-generation of Zunes.
The new Zunes which include the Zune 2.0 and the Flash Zune have something in common with the original Zune. They're all ugly. Many uninformed consumers make purchases based off of reputation and looks, Microsoft isn't winning any points in the looks category.
You want some details? We've got 'em. The larger Zune 2.0 will sport an 80GB hard drive, a 3.2-inch screen and set you back $249. The Zune nano Flash Zune will come in 4GB and 8GB flavors and will be priced at $149 and $199 respectively. Your big Zune 2.0 is only going to be available in black, the smaller Flash Zune will come in black, green, pink and red.
The biggest changes to the Zune include a touch-sensitive wheel not unlike the one found on the iPod. You'll also be able to sync your Zune with your PC any time it is within range of your home wireless network. Another added bonus is the addition of support for h.264 and MPEG4 videos.