Zune 2 rumored to launch Tuesday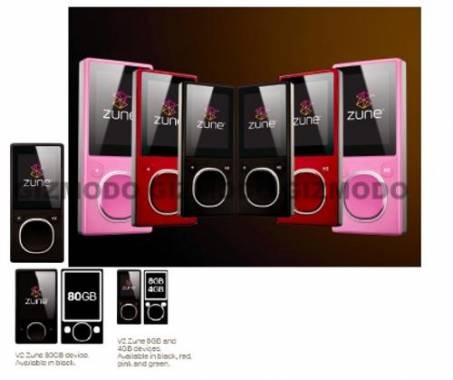 If the rumour weasels are to be believed, Microsoft are ahead of their planned October 16th launch of the next-gen Zune range and are intending to drop the feisty little fella tomorrow.  According to BetaNews, Microsoft are planning a launch event to be held at Redmond, with Bill Gates and Design & Development Chief J. Allard announcing the new hard-drive and flash based tiered range before fighting over who gets first dance with the blushing débutante.
With availability predicted for November, word is that Gates'n'Co will use the event to announce a beta online Zune community as well as the first ever Microsoft-branded Zune accessories.  So far the devices themselves are believed to come in 80GB (hard-drive) and 4/8GB (flash) capacities with the same WiFi and admirable screen technology as the original Zune. 
The inevitable "who cares" backlash has already begun from a globe full of Apple-addicts, but given the Cupertino company's recent drubbing in the media over how it handled the iPhone firmware upgrade (and bricking debacle) there could be at least a couple of customers considering spite-purchases in Microsoft's favour.
BetaNews [via Electronista]