Zune & Zune Pass could see Apple compatibility; WinMo phones next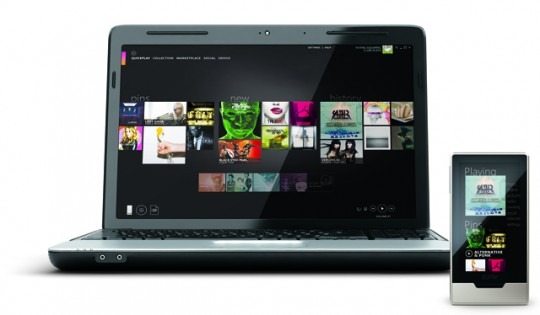 One of our key criticisms of the Zune HD was that Microsoft don't offer a version of their desktop management software for Mac, thus giving Apple users another good reason to stick with the iPod.  That might change, though, says Mary-Jo Foley, who has been talking to Microsoft's director of communications for the TV, Video and Music Business, Jose Pinero.  According to Pinero, Microsoft are considering porting the Zune software and services to various non-Windows platforms, one of which would be OS X.
That would mean not only that Mac-using Zune HD owners would be able to use the supplied software to manage their media collections, but potentially that third-party PMPs would more easily be able to access the Zune Pass subscription-based music download store.  Right now it's possible to tweak certain PMPs into accessing it – Foley herself has a Sony Walkman playing Zune Pass tracks – but there's no broad, official support for it.
Meanwhile Pinero also confirmed that "our next step is mobile phones" and giving, presumably, Windows Mobile devices access to Zune Pass; however he maintains that "we haven't talked about a timeline for when that will happen."  Still, Microsoft continue to protest that "Zune is a music and video service from Microsoft. Period" and not just the company's attempt to oust the iPod, and so we're hoping they see sense and throw open the doors.