Zune spreads: Zune Pass in Europe, v4.7 syncs Windows Phone 7 devices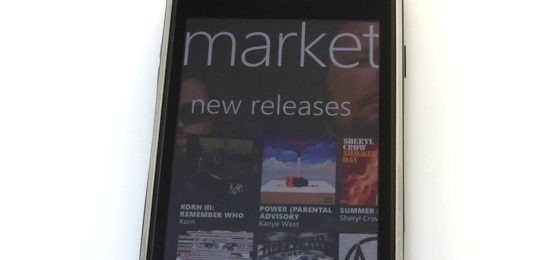 Microsoft has announced the next phase of expansion for its Zune multimedia platform, and it means that the Zune Pass subscription download service is finally spreading outside of North America.  As of v4.7, the Zune software will also be the tool for managing Windows Phone 7 devices; Microsoft will roll it out in over 20 countries, together with bringing Zune Pass access to the UK, France, Italy and Spain.
Those four countries will get unlimited streaming for £8.99/€9.99 per month, while the UK, France, Italy, Spain and Germany will get non-DRM MP3 purchases.  There'll also be video on offer, either to rent or to buy depending on where you live (rental supported in the UK, France, Italy, Spain, Germany, Austria, Belgium, Ireland, Netherlands, Switzerland, Mexico, Canada, Australia and New Zealand; purchases supported in the UK, France, Germany, Canada, Australia and New Zealand).
That video content can be watched on a Windows PC, through Xbox Live or sync'd over to a Windows Phone 7 handset.  Because of differing regional deals with content providers, it does mean that not everybody is going to be getting exactly the same service, and only US users of Zune Pass will get to keep ten tracks per month (for $14.99, including unlimited streaming).
Press Release:
Zune to Expand Multiscreen Entertainment Services Into International Markets

Major entertainment companies provide music and movie catalog to the U.K., France, Italy, Germany and Spain.

REDMOND, Wash. — Sep. 20, 2010 — Microsoft Corp. today announced the further international expansion of Zune, its digital entertainment service. This fall, Zune will expand its music and video footprint and bring the free Zune software, Zune Marketplace online store, Zune Pass1 music subscription service and enhanced features on Zune.net to new markets, providing a comprehensive entertainment experience on Windows-based PCs, on the go with Windows Phone 7 and in your living room through Xbox LIVE.2

"The integration between Zune, Windows Phone 7 and Xbox LIVE is an exciting expansion in our entertainment offerings," said Craig Eisler, corporate vice president, Interactive Entertainment Business Group at Microsoft. "Zune enables users to access the entertainment they want, wherever they want it — and now, more people than ever will be able to enjoy the freedom and flexibility that the Zune service offers."

Zune software has been upgraded with new features and functionality and will serve as the Windows Phone 7 synchronization client. The new software (version 4.7) will be available to download for free in more than 20 countries, including the U.K., France, Italy, Germany and Spain, to easily manage your personal collection of movies, music, podcasts and pictures. Zune software continues to set the standard for entertainment software, providing best-in-class experiences to organize, discover and enjoy digital media with a variety of exclusive features. For example, the Quickplay menu enables immediate access to recently played content and personal favorites, and Smart DJ 3 automatically creates playlists from your personal music collection and takes the extra step of mixing in suggested music from the Zune Marketplace. The updated Zune software will also enable instant streaming of high-definition movies, allowing you to watch some Zune Marketplace movies in HD, with no download time, directly on a Windows PC.

Zune Marketplace online store is accessible from within the Zune software and offers the ability to purchase millions of individual songs or albums from its catalog, all in MP3 format. Here, consumers can also subscribe to Zune Pass,4 which provides unlimited downloads and music streaming capabilities from the Zune music library, including content from major music labels such as Universal Music Group, Sony Music Entertainment, EMI Music and Warner Music Group, as well as thousands of independent labels. Zune Marketplace also has a large library of videos from major studios such as Paramount Pictures and Warner Bros. Digital Distribution for purchase or rental. Video purchases will be accessible through Xbox LIVE and Windows-based PCs, and can also be added to a Windows Phone 7. Simply buy your favorite video from Zune Marketplace and watch it on the screen of your choice.9

Zune.net is the perfect resource for consumers as it allows them to download the software and set up a Zune account with a new or existing Windows Live ID.5 Zune.net will also provide Web access to Zune Marketplace so you can purchase music or use a Zune Pass to stream music directly through an Internet browser,6 as well as purchase video content.7

Zune Expansion to New Markets

As Zune expands internationally, its music and video service will be tailored for each market. Genre experts will custom program Zune Marketplace and feature the top songs, videos, movies and unique promotions for each country.

The fall 2010 international expansion of the Zune music and video service includes the following:

Zune Marketplace will extend services to several markets in Europe and beyond.

• Zune Pass (U.K., France, Italy and Spain). The monthly music subscription service will be available for 9.99 euros /8.99 pounds per month for unlimited download and streaming access to the Zune music catalog and will be accessible on Windows-based PCs, Windows Phone 7 and Xbox LIVE. The offer in the U.S. will remain at $14.99 per month for unlimited downloads and streaming access, with the ability to keep 10 MP3s per month.8

• Music purchase (U.K., France, Italy, Spain and Germany). Expansion to these markets will enable consumers to purchase MP3s and listen on their Windows-based PC, Windows Phone 7 or any other device that supports MP3 format. Users will also be able to purchase music videos to enjoy on Windows-based PC, Windows Phone 7 and Zune on Xbox LIVE.

• Video purchase (U.K., France, Germany, Canada, Australia and New Zealand). Consumers will now be able to purchase movies to download and watch anywhere — on the big screen in the living room with Xbox LIVE or their Windows-based PC as well as sync it to their Windows Phone 7 to enjoy on the go.9

• Movie rental (U.K., France, Italy, Spain, Germany, Austria, Belgium, Ireland, Netherlands, Switzerland, Mexico, Canada, Australia and New Zealand). In addition to Zune video on Xbox LIVE, consumers in these countries will now be able to rent movies for viewing on their Windows-based PC or choose to sync the rental to their Windows Phone 7.

The global expansion of the service is the latest step in a series of milestones for Zune, including powering Bing music search results, the added ability to purchase music and video on Zune.net, and the forthcoming integration with Xbox LIVE and Kinect for Xbox 360. By continuing to integrate Zune across the most important screens to consumers, Zune provides an all-in-one music and video service for users to discover, enjoy and experience their entertainment wherever they want.

About Zune

Zune is Microsoft's music and video entertainment service that provides an integrated digital experience across Zune devices, Windows-based PCs, Xbox LIVE and Windows Phone 7. The Zune platform includes a line of portable digital media players, elegant software, the Zune Marketplace and Zune.net online stores, the Zune Social online music community created to help people discover music, and the ZuneOriginals.net online media player customization store. More information can be found online at http://www.zune.net/en-us/press.