Zune Picture Leaked!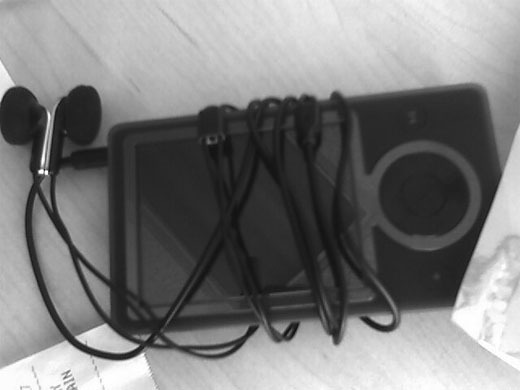 Hooray, hooray! The first ever picture of the Zune has surfaced. The image looks very similar to what we've seen before. What's new here is a pair of magnetic headphones; they stick together so they're easier to manage.
Gizmodo had to change the image to black and white in order to protect the identity of the secret tipster (how thoughtful of Gizmodo to do so). Apparently, Microsoft assigned a unique color scheme to every Zune prototype in existence – all 150 of them; so any leaks can be traced directly back to the employee who leaked it.
Gizmodo's Exclusive Microsoft Zune Details Jason promised more "handy-er" info about the Zune later. Check back here or Gizmodo for updates.