Zune HD confirmed to use NVIDIA Tegra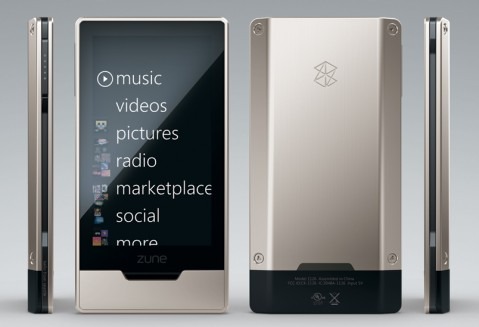 Microsoft have confirmed that their upcoming Zune HD touchscreen PMP will use NVIDIA's high-definition capable Tegra chipset.  Speaking in the official Zune Insider podcast, product team member and show host Matt Akers revealed that the recent rumors about Tegra's adoption were true, describing the Zune HD with the NVIDIA chipset as "like a mini laptop in your hand."
Also tipped by Akers are "much better battery life" and graphics acceleration, both well publicized advantages of Tegra by NVIDIA.  The chipset offers 1080p video output via an HDMI port, together with hardware graphics acceleration and multiple power-saving features; the Zune HD, meanwhile, will support 720p output to a connected high-def monitor and HD Radio.
The PMP will go up against Apple's newly-boosted iPhone 3G S, which uses a PowerVR SGX video chipset that also promises HD support and improved graphical capabilities.  We'll have to wait until September, when the Microsoft Zune HD is tipped to launch, to find out which takes the top spot.
[Thanks Bennett!]