Zuckerberg says Facebook phone "wouldn't make much sense"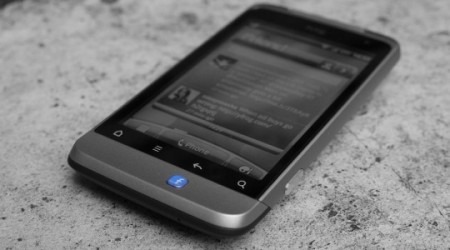 Earlier this week we mentioned rumors of Facebook and HTC were reportedly working on a smartphone to debut sometime next year. Neither Facebook nor HTC confirmed it, and now we're hearing that Mark Zuckerberg himself stated on Thursday's earnings call that there's actually no existence of a Facebook phone. He said it wouldn't make any sense for the company to launch its own smartphone.
"There are lots of things that you can build in other operating systems as well that aren't really building out a whole phone, which I think really wouldn't make much sense for us to do," Zuckerberg said. "We want to support a development ecosystem where other apps can build on top of Facebook."
Zuckerberg explained that Facebook was more focused on being integrated with other smartphones as much as possible rather than on creating a whole new smartphone. But that doesn't completely rule out the possibility that the company could be working on its own operating system.
The Facebook founder's denial of a new smartphone still comes as a bit of a Facebook facepalm for the rest of us after months of developing rumors and all these designer mockups of a future Facebook phone, which now seems to have been completely thrown out the window. But whatever the social network has in store for us next, Zuckerberg still seems to have made it quite clear that it most certainly will have a lot to do with mobile.
[via Mashable]