Zuckerberg at Samsung UNPACKED: VR is the next social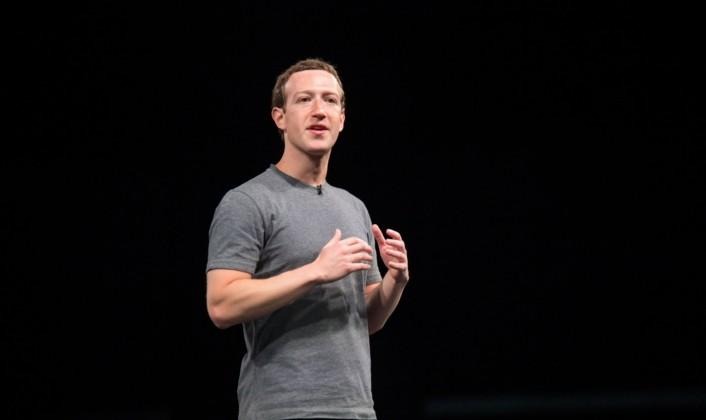 It isn't unusual for Samsung to summon experts and giant personalities on stage to help it market its newest smartphones. But when it comes to its VR products, it needed a stronger push. When it first unveiled the Gear VR, it had game development luminary John Carmack of DOOM fame make the tech spiel. This year, Carmack's boss is the one doing the talking. At Samsung's UNPACKED event at MWC 2016, Facebook CEO Mark Zuckerberg went on stage not only to "sell" the Gear VR, which was made together with Oculus, but to emphasize the connection between Facebook and this new VR hype.
When Facebook was first rumored to be interested in buying Oculus, eyebrows were naturally raised. Why is a social networking giant interested in what is primarily a gaming tech startup? Sure, Facebook does have games, but most, if not all, are limited to browsers or apps. Virtual reality almost seems too far removed from Facebook's normal operations to make sense.
Although primarily a social networking service, Facebook has long expanded its vision to be an Internet experience provider, as can been seen in its attempts, some of them quite controversial, to make the Web more accessible to everyone. That ties in with Zuckerberg's narrated childhood dream where people can "jump" into web pages instead of just clicking on links on a 2D plane.
Zuckerberg believes that VR is the next platform, just as mobile was the next platform nearly a decade ago. But he also sees it as a social platform, which again ties into Facebook's core business. That social nature comes through experience the same virtual reality, whether artificially crafted or simply recorded, be it a campfire luau with friends or a business meeting. It seems almost ironic that a device that physically occludes the user from actual nearby and physical social interaction would be a vehicle for increased global connections. Then again, we're already seeing that with smartphones today. VR only makes it more "in your face", almost literally.
While Facebook's VR ambitions will be primarily realized in Oculus, both the platform and the Rift headset itself, it is first taking shape in Samsung's commercial products here and now. In addition to the Gear VR headset, the Korean OEM has introduced the Gear 360 camera, a more portable and less alien-looking 360-degree camera compared to the earlier "Project Beyond" prototype. Availability and pricing details for the Gear 360 are still under wraps at this point, though it should be sold at an affordable price range if that VR dream is to come true.
The full Samsung UNPACKED press event can be viewed below. Skip to the 33-minute mark for the actual start of the event. Mark Zuckerberg goes on stage around 1:20:50.
Photo courtesy of Samsung.