ZTE Warp Elite budget Android phone hits Boost Mobile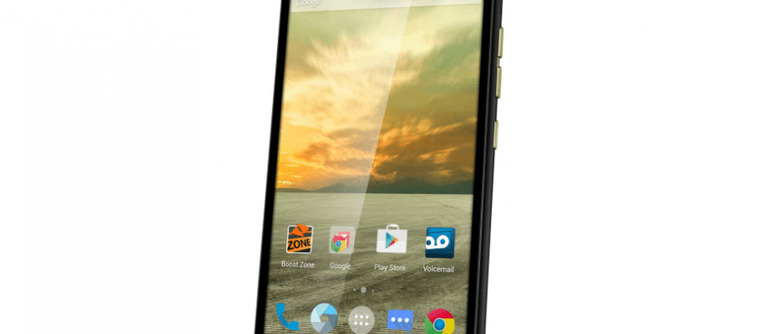 ZTE has a new budget smartphone, the ZTE Warp Elite. The Warp Elite has launched through Boost Mobile, where it is priced at $180 USD. Unlike many budget phones, the ZTE Warp Elite features a large 5.5 inch display and other specs that are — at least in relation to the phone's price tag — fairly notable. This includes a 13 megapixel rear camera and the use of Android Lollipop 5.1, an atypically large battery, and a sleek, non-cheesy design.
ZTE announced the phone today, and it is available through Boost Mobile as of now. The phone features a 5.5-inch 720p HD display alongside Corning Gorilla Glass 3. There's a 1.2GHz quad-core processor, 2GB of RAM, 16GB of internal storage, and a micro SD card slot that supports cards up to 64GB in capacity.
The phone features a 13 megapixel rear camera and a 5 megapixel front facing camera, as well as a 3,000mAh battery that offers up to 20 hours of talk time on a charge. Connectivity includes 3G/4G/Enhanced LTE; Boost Mobile offers hotspot functionality for $5/month over the plan rate.
Boost Mobile is a prepaid wireless carrier with plans that start at $35/month. All its plans feature unlimited text and talking. The lowest-end plan includes 2GB of data (with auto-pay set up), while the $45/month plan features 5GB of high-speed data, and the $55/month plan includes 10GB of high-speed data.