ZTE V9A Light Tab 2 Android tablet revealed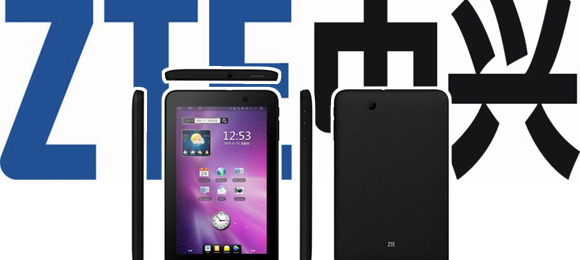 The folks at Clove have revealed a brand new ZTE 7-inch tablet that'll be hitting the market in February, not too many days away, and with it an inexpensive price tag you'll all enjoy. Though this tab won't quite match up with the undeniable value proposition of the upcoming ASUS MeMO, the Light Tab will have 4GB of ROM, 3G connectivity (something the ASUS tablet wont have, at least at first) and a gigantic 3400mAh battery inside. This tablet will also feature Android 2.3 Gingerbread, a 1.4GHz processor, and a couple of cameras on the side.
The first camera will sit on the back and will be 3.2 megapixels strong, the second will be front-facing and 0.3 megapixels for video chat, and the whole tablet is 12.6mm thin. Now if you're a fan of ZTE and have no desire to work with Ice Cream Sandwich, this may well be the tablet for you. The price including VAT from Clove will be £234.99, that equalling in at a bit over $300 USD for the USA, and it'll be out near the tail end of February.
What I'm a bit confused about here is who this will be marketed to now that there are so very many tablets out there with comparable prices and equal to or better specifications behind them? On the other hand again, this tablet far outdoes many of the "crap tabs" we saw at CES 2012 that weren't even worth covering at all. It's good to know that there are non-top companies out there focusing on the final product still without only going for the newest OS – that spells disaster for many, but not for ZTE.
[via Clove]