ZTE unveils low-resolution U887 5-inch phablet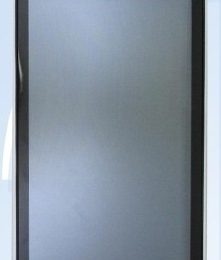 ZTE, the Chinese company known for its inexpensive, low-end mobile devices, has announced the U887, a 5-inch phablet aimed at those who want a big screen for a (presumably) small price tag. The phone has low-to-decent specs, and not much to offer beyond that. There's no word yet on when the handset will arrive or what its price will be, but it could be a nice option for someone wanting to score an inexpensive phablet.
The ZTE U887 has a 5-inch display with a resolution of 800 x 400. Inside you'll find a 1.2GHz dual-core MT6577 processor and 512MB of RAM. There's a mere 4GB of internal storage space, which isn't enough for most users, particularly not those looking to use the phablet as a tablet substitute. The battery is decent at 2,000mAh.
This is the third 5-inch phablet from ZTE to appear, none of which have been launched. The U887 joins the likes of the Grand S and the Nubia Z5, which is set to launch this Friday, assuming the Mayan apocalypse doesn't strike. The Nubia Z5 has high-end hardware, unlike the U887, offering a 1.5GHz quad-core processor and 1080p display.
Needless to say, the U887's biggest appeal is what is sure to be a very reasonable price tag in combination with its large 5-inch display. This handset is ideal for those looking to score a phablet without signing up for a contract or shelling out mad cash for a high-end handset. We'll be sure to keep you updated on the latest info as it becomes available.
[via Engadget]