ZTE Supreme Hits Virgin Mobile Packing 5-Inch screen,13MP Camera, And Android 4.1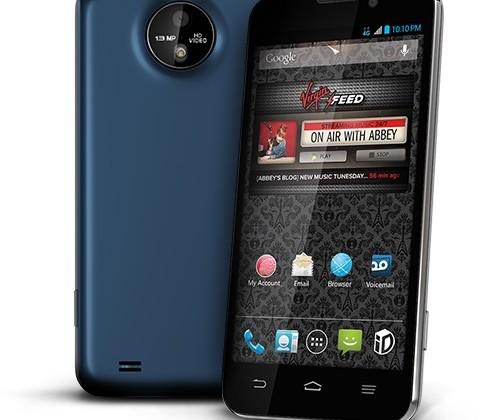 Virgin Mobile has announced that it has a new smartphone coming that will work with its Beyond Talk plans starting at only $35 per month. The device is called the ZTE Supreme and it is an Android smartphone. The device runs Android 4.1 Jelly Bean for the operating system.
Under the hood, the smartphone has a dual-core 1.5 GHz processor, five-inch display, a 13-megapixel rear camera, integrated Wi-Fi, Bluetooth 4.0, and a front camera with one-megapixel resolution. The device also has a microSD card slot for storage space.
Since the smartphone is designed for use on a prepaid network, buyers will have to cough up the entire $299.99 up front. The $35 monthly plan includes unlimited text and data with 300 voice minutes per month. That should be plenty of talk and text for the majority of users out there.
There are also more expensive plans with more data and voice minutes available in the Beyond Talk plan family as well. You will have to cough up some extra money if you want the mobile hotspot feature, to the tune of $15 more per month.
SOURCE: Android Community