ZTE Mimosa X revealed with NVIDIA Tegra 2 and Icera modem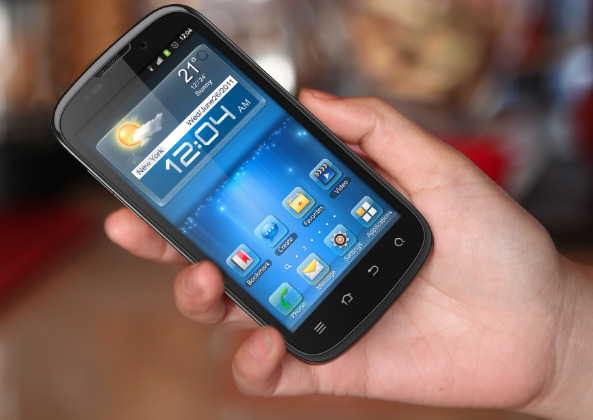 This week the folks at ZTE and NVIDIA have announced their first collaboration: a smartphone by the name of Mimosa X, complete with Tegra 2 and an Icera modem. For those of you that don't remember, NVIDIA acquired Icera in mid-2011 and this combination is a first for several reasons. This device has a 4.3-inch display at qHD 960 x 540 pixel resolution screen, Dolby sound, and a launch date inside the second quarter of 2012. And it's going to launch with Android 4.0 Ice Cream Sandwich.
This device comes with the ability to access the TegraZone, an application store in which the games for the most part only work with Tegra processors. The smartphone has advanced audio distribution profile (A2DP), Dolby sound, and digital living network alliance (DLNA) compatibility. Inside you've got 4GB of built-in storage, there's a microSD card slot for 32GB more, and of course you've got HD video recording and playback. The back facing camera will be 5 megapixels, there's two microphones for noise cancellation, and there's a gyroscope for awesome gameplay abilities.
Michael Rayfield, General Manager of the Mobile business at NVIDIA notes the following:
"The ZTE Mimosa X is exciting for a few reasons. The Mimosa X marks the first time NVIDIA technology powers all the major processors in a single smartphone, and also the first time a premium mobile computing experience is coming to the mainstream smartphone market." – Rayfield
We'll be checking this device out as soon as possible, it and its lovely NVIDIA Icera 450 modem with the ability to support 21Mbps category 14 HSPA+ data. IceClear interference cancellation technology inside will allow faster throughput at the cell edge and advanced Release 7 features for supporting ultra-low latency network response. Know what all that means? It means you've got support for going ultra fast on whatever network you're on. We're looking very much forward to this device!