ZTE launches high end Axon Elite in global markets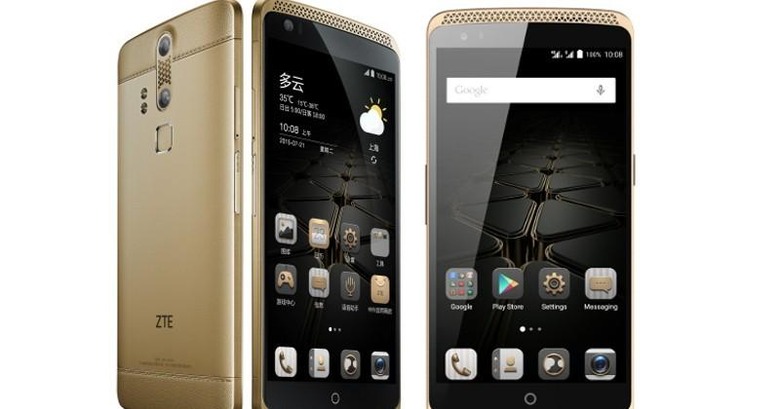 The ZTE Axon is definitely a strange beast. Unlike your usual Chinese brand smartphone, it launched first in the US. When it did launch in China, it took on a slightly different form, the Axon Elite which adds three biometric security features to the already high end smartphone. Now, after barely two months, ZTE is taking the IFA 2015 floor to announce that the Axon Elite, not the plain Axon, will also be available in Europe, Latin America, and Asia-Pacific markets in the coming months.
The Axon was an unexpected but pleasant surprise from ZTE, who mostly catered to the mid to low range smartphone market in the US. In contrast, the Axon was premium by all accounts, with a 5.5-inch 2K screen, a Snapdragon 810, 4 GB of RAM, a dual 13 MP plus 2 MP rear camera with dual LED flash, an 8 MP front camera, a 3,000 mAh battery, and a premium metal and glass body. Definitely not your standard fare ZTE smartphone.
Then came the rumors of an Axon for China that was mostly similar yet different. This one had a fingerprint scanner on its back, which the US version didn't. Plus, it also used voice recognition and even eye-scanning technology as security measures. Sadly, it doesn't bear all of the same specs as the original, with the screen just at 1080p and RAM at 3 GB. The rest of the specs match the first Axon.
It should be good news, then, that it will be the Axon Elite that will be making round in the international scene. Unsurprisingly, it will cost just a little bit more than the regular Axon. 419.99 EUR (or 299.99 GBP) to be exact, which roughly converts to $470. The US off-contract price of the Axon is $450.
Starting September 24, the ZTE Axon Elite will go on sale online on eBay in France, Germany, Italy, Spain and the UK. At the end of the month, it will be sold offline for the first time in Germany via MediaMarkt. This will be followed by offline rollouts in Spain, France, Turkey, Mexico, Singapore, Malaysia, Thailand, Hong Kong, Russia and the Philippines.