ZTE Axon brings high-end metal smartphone to the USA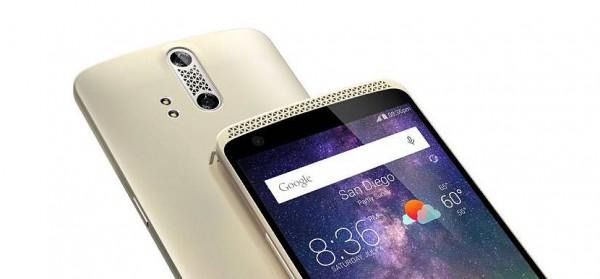 Not heavy metal, but a full metal body comes with the ZTE Axon, the newest smartphone from the China-based company. This device is aimed squarely at the United States, being the next big step in the company moving in on the top guns in North America. This device isn't a budget machine, like most of ZTE's efforts in the states thus far. Instead, it's a premium smartphone, coming with a set of of cameras at its back for super-quick focus and high-end video capture.
This smartphone runs a Qualcomm Snapdragon 810 processor with 4GB of RAM and 32GB of internal storage. You'll also find a 3000mAh battery with Qualcomm's Quick-Charge abilities. This device comes in three different iterations – blue, silver, and gold. You're seeing the gold edition above.
UPDATE: Excuse us, that's Ion Gold, Chromium Silver, and Phthalo Blue.
• Display: 5.5-inch 1440 x 2560 pixel CGS WQHD (534 ppi) with Gorilla Glass 3• Processor: Octa-Core 2.0GHz Qualcomm Snapdragon 810• RAM: 4GB• Internal Storage: 32GB• Storage Expansion: None• Camera: Dual Lens (13MP + 2MP), BSI CMOS sensor + Dual LED Flash, 4K video at 30 fps• Front-facing Camera: 8-megapixel• Battery: 3000mAh non-removeable• Special Features: Metal/glass construction, dual-lens back-facing camera array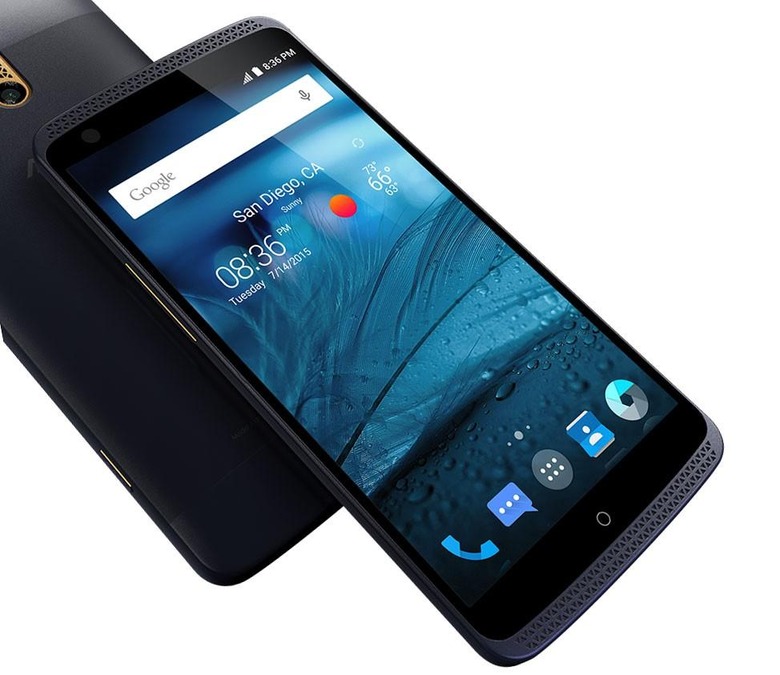 Inside you'll find Android 5.1 Lollipop right out the gate with ZTE's own unique software on top.
This device also has what ZTE describes as "Hi-Fi AudioPlayback and Recording." We'll be interested to find out what that means in the real world when we give this machine a review run sooner than later!
This device will cost users $449.98 USD off-contract through ZTEUSA's website or through Amazon, Newegg, and ZTE's store on eBay.
Below you'll see a presentation video from ZTE on the device and it's launch into the United States through the retailers you see listed above. This device will be released in the very near future – it begins its pre-order phase this afternoon.