ZTE Iceberg gets 2x notches and 4x glass corners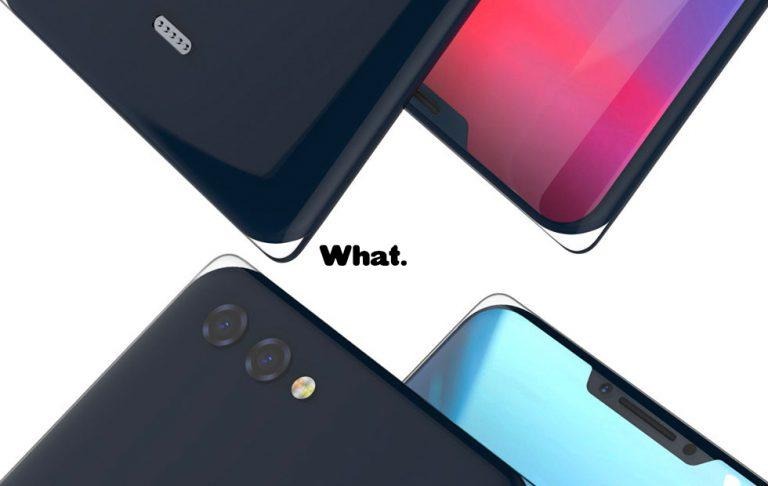 The ZTE Iceberg is a concept design designed by ZTE – officially. I say this first because the design is so bonkers, it looks at first as though it wasn't meant to be seen by the public. OR, it looks like a design student was asked to create the most daring design they could imagine still seeing the production floor. Either way, the details here deserve a once-over.
This design comes straight from ZTE's design studio ZTE Corporation, with designers Du Yaojiang, Luo Yu, Song Yuqi, Gao Feng, Zhang Mingwei, and Chen Cuifeng. They've created a design that's not necessarily meant to be created in the real world, but, you know, maybe they might? It's strange. Some parts look one way, and other parts look another.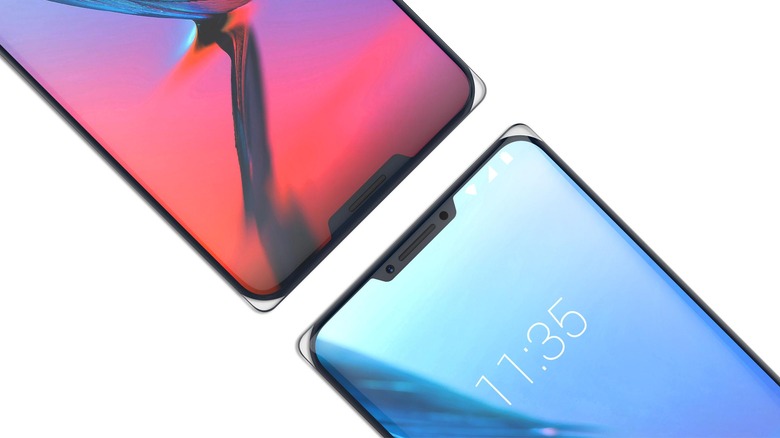 According to its official ZTE designers, this smartphone "uses a seamless glass connection technique to combine two pieces of glass as one unibody, which makes the phone resemble a fragment of ice." Yes indeed, programs, those corners are transparent glass. Drop this smartphone from any higher than your ankle and you'll be seeing shatters all over the place.
The creators of this smartphone also suggest they've included "a new type of notch screen" so that the user might be able to enjoy "interactive function of the system, which is convenient and quick." That just means there's a speaker at the bottom and a speaker at the top, as well as a camera at the top.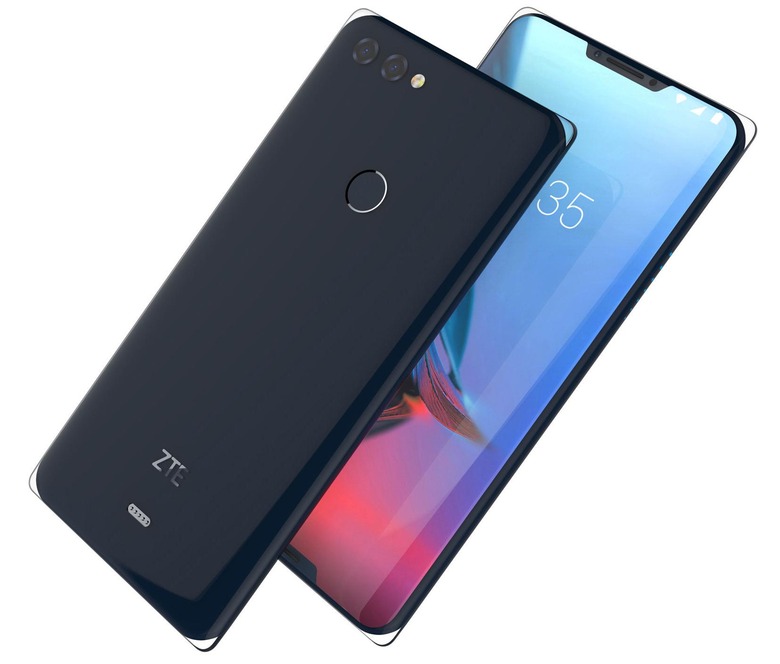 The backside features another speaker, the brand logo, a fingerprint sensor, and a pair of cameras. There's also an LED flash back there, and apparently they've prepared wireless charging too. You might also notice that there's no sign of a physical connection port – no USB, no nothing. Imagine the future!
According to the IF World Design Guide, this product was made with a development time between 13 and 24 months. It has target regions of Asia, Europe, and North America, and is aimed at regular, everyday consumers. There's a "date of launch" of "after 2018," which tells us they don't necessarily meant to release this smartphone in any real sense. SO don't get too pumped up about what'd certainly be the most fragile phone ever made.