ZTE Hawkeye crowdsourced phone specs are mid-range at best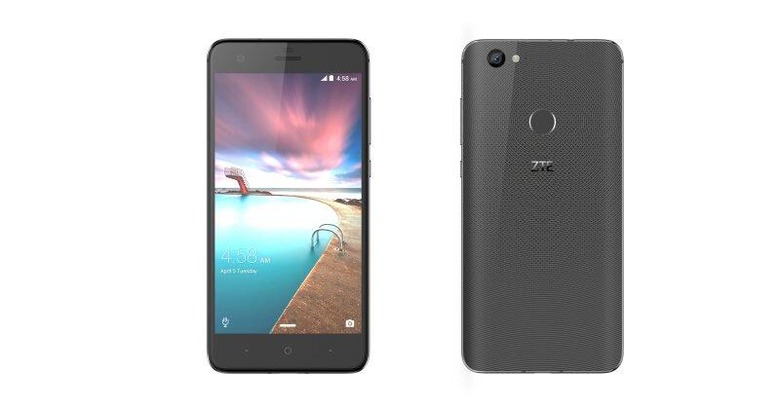 ZTE announced the formal name and existence of its first, and probably last, crowdsourced smartphone back at CES earlier this month. So it's a bit puzzling that it chose to withhold the actual specs of such an equally puzzling smartphone until the last minute. Well it is finally spilling all the beans about the ZTE Hawkeye, the product formerly known as Project CSX ("Crowd Source X"). Now the question whether it's to late for those details to do its struggling Kickstarter any good.
The ZTE Hawkeye is a mid-range Android smartphone, no getting around that fact. Powered by a Qualcomm Snapdragon 625, the phone has 3 GB of RAM and 32 GB of storage, expandable with a microSD card. The large 5.5-inch screen has a resolution of 1920x1080 pixels. It does have a fingerprint scanner at the back, distinct from the capacitive home button on the front.
The phone does have a few things going for it. Like running Android 7.0 Nougat right out of the box. Or a dual camera setup rarely found in smartphones on this tier. That's composed of a 12 and 13 megapixels team, with optical zoom and phase detect autofocus.
And, of course, there's the whole eye tracking thing that was the point of the proposal anyway. This is made possible by the 8 megapixel front camera and software algorithms that track eye movement and translate those to controls. Great for hands-free scrolling and browsing, not so great for anything else. That feature is best used with the phone sticking to walls, courtesy of a self-adhesive case.
While the Hawkeye may have been the most voted Project CSX idea, it might not exactly translate into a marketable product. Almost two weeks after its big reveal, the ZTE Hawkeye Kickstarter has yet to raise even a fifth of its $500,000 funding goal. Although it still has a little over 30 days to spare, initial reaction doesn't inspire confidence. The ZTE Hawkeye goes for $199 on Kickstarter and will ship in September if it reaches that point at all.