ZTE Grand X Max+ with 4G LTE to hit Cricket on January 9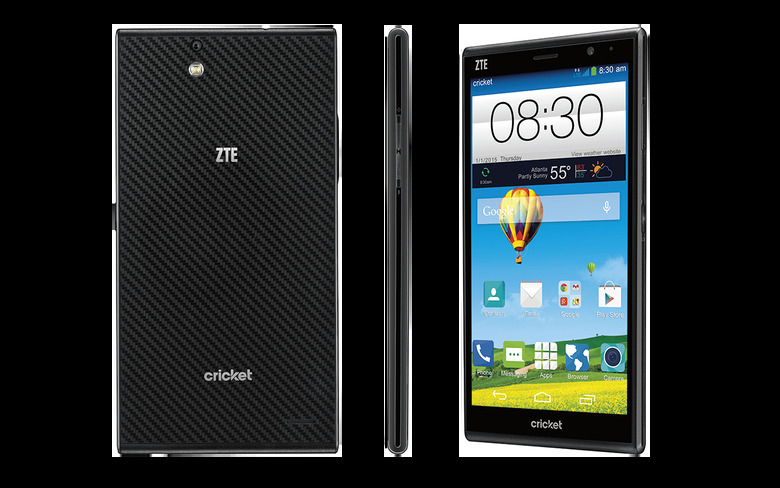 Cricket is about to score another ZTE smartphone, this one being the reasonably impressive ZTE Grand X Max+, a selfie-centric smartphone with enough features to satisfy the average user. As its name suggests, this is an improved version of the original ZTE Grand X Max, adding 4G LTE (Cat4) into the mix to meet demanding mobile broadband needs. In addition to the 4G, the new Grand X Max+ will also be bringing a few improvements over the previous version with it when it launches later this month.
The ZTE Grand X Max+ was introduced at CES 2015 today, and though it won't be arriving until January 9, we have all the details on what you can expect now. There's a wide-angle camera lens to improve the photography functionality (13-megapixel rear camera includes LED flash and 4x zoom), for example, and battery life has been improved.
The phone features a 3200mAh battery alongside Qualcomm's Quick Charge 1.0 for rapid charging speeds. There's up to 16GB of internal storage, as well as a microSD card slot that supports up to 32GB cards. This is joined by 2GB of RAM and Dolby Audio.
The smartphone is decidedly in the phablet range with a 6-inch HD display. The front-facing camera clocks in at 5-megapixels with a wide-angle lens for better selfie coverage. When it arrives, the new phone will cost $199.99 USD both online and in retail stores.