ZTE Grand X hands-on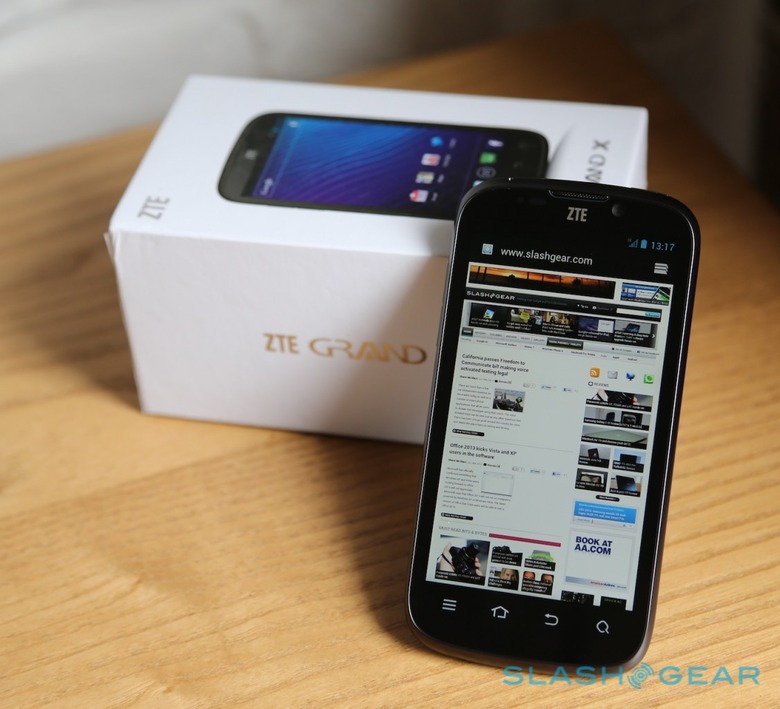 ZTE has launched its new Grand X flagship Android smartphone in the UK, balancing power and price to deliver a mini Nexus on a budget. Powered by NVIDIA's Tegra 2 - no, that's no typo, it's NVIDIA's last-gen chip – and paired with a 4.3-inch qHD LCD display and 5-megapixel camera, the Grand X runs an untampered version of Android 4.0.4 Ice Cream Sandwich that could prove mighty appealing to those turned off by UI tweaks.
Inside, there's 4GB of user storage and a microSD card slot, along with 512MB of RAM, WiFi, Bluetooth 2.1 and an HSDPA 21Mbps radio. The main camera has autofocus and records Full HD video, while the front camera is a mere 0.3-megapixels and best only for video calls. ZTE has squeezed a 1,650 mAh battery inside the sturdy plastic casing, which measures in at 126 x 64.6 x 9.9 mm and 110g.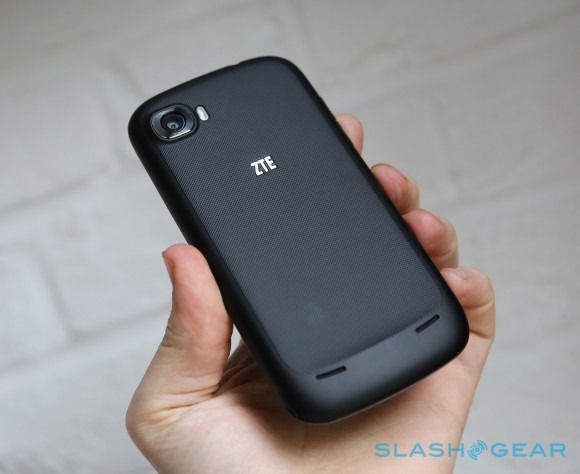 The Grand X isn't only reminiscent of recent Nexus devices in its unmodified software; the design looks to have borrowed some of Samsung's style too. The rear lip at the base of the soft-touch battery cover is a dead ringer for that of the Galaxy Nexus, for instance. Though the 1GHz dual-core processor may not be the current-gen model, it's been sufficient in our limited testing time to keep Android moving at a reasonable pace.
ZTE Grand X hands-on:
[vms c84b4b7de9390c0ef5ec]
While previous lower-cost ZTE handsets, such as the Tanya Windows Phone, have suffered with sub-par displays, the Grand X escapes the budget curse on that front. The display isn't going to match the panels you might find on a top-tier Samsung or Sony, but nor is it priced to match those relatively expensive rivals; what you do get is fair viewing angles and good colors, though the contrast isn't as good as from an AMOLED screen.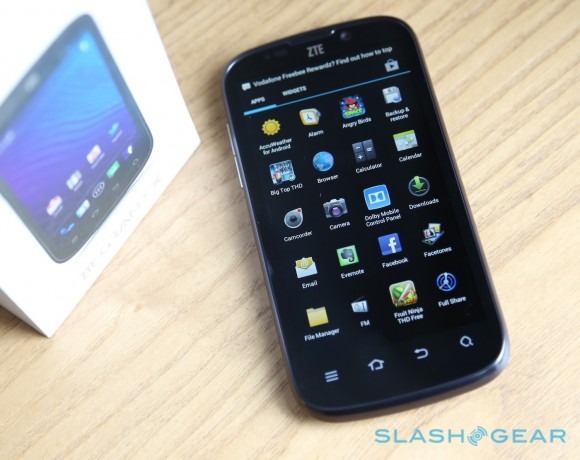 Price is the clincher, of course. When it hits shelves in the UK come August, the Grand X will be offered at £189  ($295) pre-pay, and free on a £27 per month contract (for existing Virgin customers; non-customers will have to pay £32). At that point, its most obvious competition is perhaps the Orange San Diego, running an older version of Android (and modified at that) but on Intel's new Atom Z2460 single-core. We'll have a full review of the Grand X soon.